Pornography is more popular than ever, even if most people keep their viewing habits to themselves. The billion-dollar industry continues to grow and adapt, using new technology to reach customers in new markets all over the globe while.
Yet despite the advances in the creation and consumption of erotic materials, the same tired myths continue to dog the industry. Here are the top five myths about pornography and the adult entertainment industry and why they no longer hold water.
Myth #1 – Porn Movies Are All Low Budget Shlockfests
The most common and pervasive myth about porn is that it's all directed by film school rejects and Hollywood wannabe's in foreclosed homes and warehouses in Porn Valley on a shoestring budget in a single day or less. Detractors joke that the storylines make little or no sense, that they are full of bad acting, subpar lighting, and that they all share that cheesy soundtrack even your neighbor can recognize through the walls.
While there was a time during the video and DVD craze that this type of stuff was the standard fare, porn has come a long way in the last decade. From high end features like Kay Brandt's Baumgartner series for Adam & Eve starring power couple Mick Blue and Anikka Albrite to sex education lines like Jessica Drake's Guide To Wicked Sex: Satisfy Her Like A Legend to parody releases like Axel Braun's Justice League starring Charlotte Stokely, commercial pornography is branching out to reach new markets, macro and micro.
These days you can find lesbian titles that focus on heavy foreplay right alongside the standard 'porn-by-numbers' stuff, along with transgender romance, interracial cuckolding, and slew of other niche fantasies! And if that doesn't tickle your pickle, strap in and try out virtual reality.
Myth #2 – Porn Sex Is Unrealistic
The Standing Wheelbarrow. The Butter Churn. The Waterfall. The Snow Angel. The Emperor's Hernia. Sporking. For years the popular myth was that you'd have to be just short of an Olympic athlete and trained contortionist to perform the sex positions captured in your favorite scenes.
While there are plenty of titles with professional level acrobatics and pyrotechnics you wouldn't want to try at home in today's commercial pornography, the vast majority of sex scenes feature the garden variety positions you've come to know and love. Worst case scenario, you might learn some new stuff to try out in the bedroom later.
Other complaints that fall into this general category are that the girls are all young, which the growing popularity of the MILF genre undermines (as XBIZ MILF of the Year Brandi Love can attest) and that they are all shaved, which Barely Legal star Avi Love and her big, beautiful bush assure us just isn't so.
Myth #3 – Porn Guys Are Ugly
Back in the Golden Age of Porn, guys like John Holmes, Ron Jeremy, Harry Reems, and Buck Adams got down and dirty with hot stars like Marilyn Chambers, Nina Hartley, and Vanessa Del Rio.
They were manly men doing a dirty job that really needed doing. Getting into the business was difficult. Jobs were scarce, and sometimes questionably legal. The payoff was becoming a real star, if only on the blue screen.
With the rise of gonzo titles in the 90's, storylines and acting took a backseat to explicit sex. The rapid escalation of production meant the need for more studs. Overnight male performers went from being celebrated studs to feeling like props. Female consumers noticed the change, and the myth that porn guys are all ugly began to take root. Only problem is, it just isn't true.
If anything, the caliber of male star has gone WAY up since the Golden Age, with more demands than ever on the stars. Big name male talent dominating the adult industry landscape today look more like male models than former pizza delivery guys, with legions of horny fans hanging on their every word on social media and eating up their scenes.
Mick Blue, Jessy Jones, Derrick Pierce, Ricky Johnson, Jean Val Jean, Charles Dera, Bill Bailey, Ryan Driller, Seth Gamble, Keiran Lee, Shane Diesel, Xander Corvus, Johnny Sins, Isiah Maxwell, Johnny Castle, and literally dozens more, serve as proof that this porno myth just doesn't add up!
Myth #4 – Porn Performers Are Victims Being Exploited, Especially Women
For some people the idea that women might enjoy sex enough to actively seek a career in it just doesn't add up. To them, the only reason anyone gets involved in the adult entertainment industry is because they need to feed a habit or are being manipulated by an abusive partner making them perform. That's just not the norm. Far from it.
It's important to make the distinction between women being forced into prostitution and sex trafficking and adult entertainment. Adult performers actively seek out employment, of their own volition. They decide who they work with and what they will, and more importantly won't, do with their bodies. They are free to get up and walk off set.
Performers today have more options than ever to take control of their brand and rake in the profits. Women earn more than their male counterparts, a rare feat in most industries. They run their own companies, like Female Performer of the Year Anikka Albrite, who owns BAM Visions along with her husband Mick Blue and their partner Claudio.
They use their brand to launch their dreams of becoming an author, like sexy XXX Puerto Rican Princess Shay Evans, who just released her erotic fantasies in a new bestselling series on Amazon, Shay's Sexy Stories.
Most talent are now using their social media to earn money by giving fans exclusive access to their most private videos and photos via subscription. Popular redhead Lauren Phillips also uses hers to raise awareness about cyberbullying, donating part of her camming proceeds to organizations working to end it.
They plan out feature dancing tours across the country, like timeless beauty Jennifer White, create content for their websites and clips to sell in their online stores like inked angel Anna Bell Peaks, and plan vacations around jobs in other countries.
For those with the look, the sex drive, and the motivation, being a performer paves the way to a lifestyle beyond anything they could ever have dreamed.
Myth #5 – Porn is Free
Nope. Totally false. Just because you can see it on a tube site or download it on torrent, doesn't make it free. Real people work hard, spending time, energy, and millions of dollars each year to create the stuff you love to watch – and not just performers. Production teams, set designers, warehouse employees, accountants, caterers, and literally hundreds of other skilled professionals make their living creating adult content.
They deserve to be compensated for their hard work, as well as the risks they take personally and professionally to create adult content.
If we do not support the people we love they will not be able to continue creating the movies, scenes, and content we consume. That's why it is important to pay for your porn. Think it's too expensive? Wrong again!
We can help you out there. Shop at Adult Empire today, where 20th Anniversary sale deals are helping porn lovers rake in HUGE savings. Visit https://www.adultdvdempire.com?partner_ID=46386249 for more info.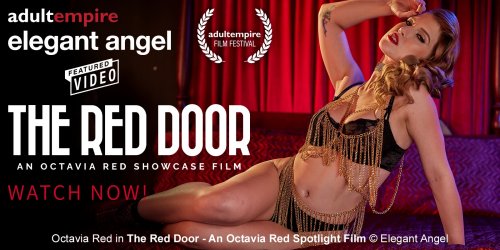 by DCypher