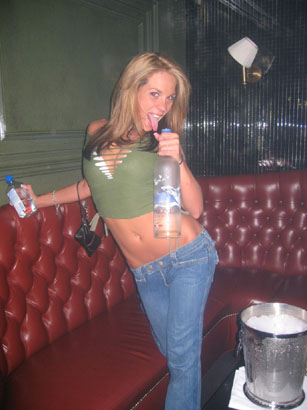 Kirsten Price: "I'm not just a porn star, I also play one on television"
Fayner Posts: Sure, I know what show it is. But I ain't gonna tell you yet 'cause knowing Wicked they'll be throwing some huge party from this and if I jump the gun they won't invite me. But it has been confirmed that Kirsten Price, Wicked's reigning hottie, slut-for-all-seasons Jessica Jaymes and Lex Steele all had a part in this show playing themselves.
I originally wrote that three Wicked stars were in the episode. I must have been fucked up. Sorry.