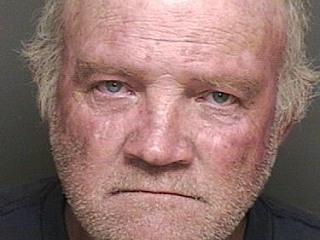 Fayner Posts: Sometimes it's worth it waking up. Mostly not, but every once and a while something so magical and wonderful happens in the world that makes me jump up and scream, "yippee!!!!!"
This is one of those times.
THe mother of the child should have seen this coming really. I mean, look at this dude and then look at a 6 year old boy's genitals; it's a match made in heaven!!!
Just kidding. This is a horrific thing to happen to anyone.
READ ON
A 60-year-old man in Lake County, Fla., is accused of biting a 6-year-old boy's genitals as a punishment, according to a police report.
Investigators said Nelson Chaudoin of Sorrento, Fla., was charged with lewd and lascivious molestation on a boy after a woman called police to report the alleged incident.
The woman told police that when she confronted Chaudoin about biting the boy's genitals, he said he bit them because the boy would not stop touching himself, according to The Daily Commercial in Lake County.
The report said the boy told police that Chaudoin did bite him.
It was not known if the boy was clothed when the alleged biting occurred.
Chaudoin was transported to the Lake County Jail and was being held on a $15,000 bond.