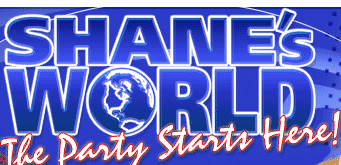 Fayner Posts: First off is the Shane's World 10 year anniversary party this Saturday night in a Beverly Hills secret location. The company plans to announce a new contract girl I'm not allowed to talk about yet.
Get party info here.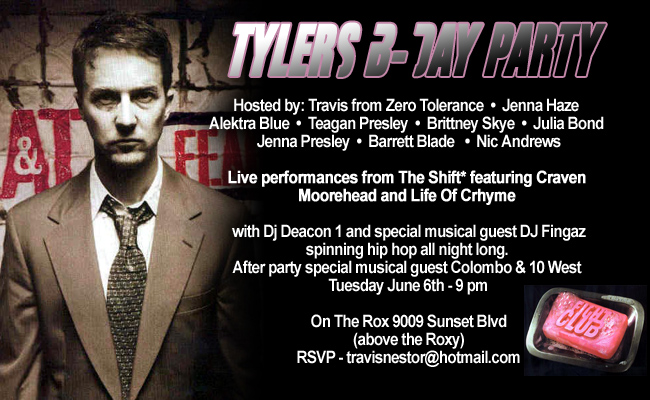 Then on Tuesday night there's a whore-fest going on at On The Rox for Tyler's birthday. Guys without chicks are encouraged to stay at home 'cause unless you know Tyler personally you ain't getting in without some whores in your group. Attitude, cameras and guys posing as women will be tossed back into the street. Be sure to RSVP to travisnestor@hotmail.com if you plan on attending. Remember, it gets super hot inside the club so sluts will be removing clothing throughout the evening.
See you there bitches…