Fayner Posts: Everyone wants to know what I watch when it comes to porn. Somehow they figure I got the upper hand on what's hard and what's whack when it comes to smut.
I have no preference when it comes to companies. Sometimes when I see a porno chick at a party, I'll search through my many many DVDs for that chick in a scene and take care of business. That's my upper hand.
I got to thinking the other day that Jenaveve Jolie is super hot. So I went looking through my porn collection in search of a movie with her in it.
I found one. The picture below is from the movie She's Got Mad Skillz directed by Barrett Blade for Adult Source Media.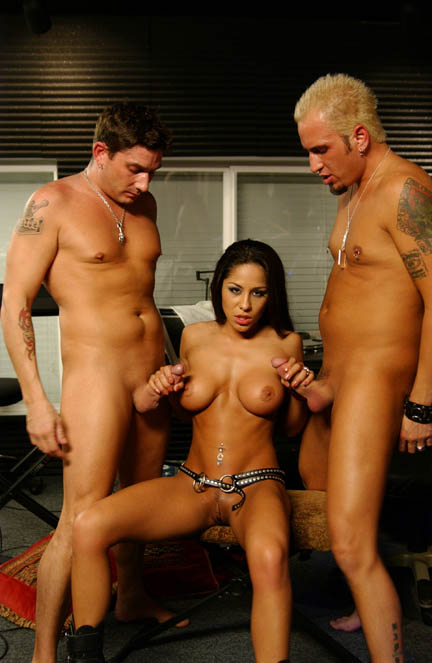 Although normally I'd jump at the chance to pleasure myself to Jenaveve taking two dicks, I quickly aborted any such attempt once I figured out that Barrett and Tyler, both good friends of mine, were in the scene with her, something about jerking off to my friends fucking a chick being oh so wrong…
Too bad. But may I suggest that since you probably don't know Barrett and Tyler spankin' your monkey to this scene is a good bet if you're into a hot chick getting boned by two dudes…
And if by chance you do know either guy and feel the same as I do, may I offer as an alternative either of the titles below by Adult Source Media featuring fresh and exciting amateur Asian beauties enjoying sexual acts on camera?
Still not satisfied?
Fuck off, I tried.