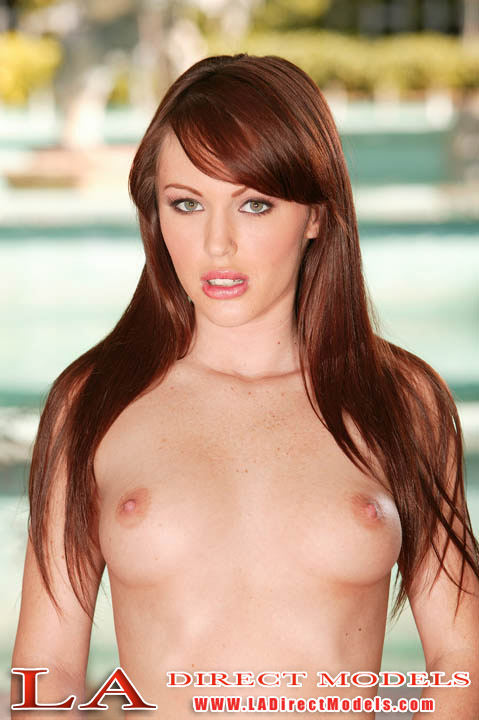 Fayner Posts: I was pulling into Tyler's street the other morning when I saw a 12-year-old girl in a Madonna t shirt approaching me and flipping me the bird. I was confused until she got to my window and I figured out it was 19-year-old Jenna Presley. Sweet.
"Fayner! Hey, I'm a little drunk right now but I have a story for you!"
"Lay it on me, darling."
The following is my interpretation of what Jenna told me happened during last week's Hedonism 3 Runaway Bay in Jamaica that was attended by Shy Love and her Vicious Media contract girls – Brooke Haven, Jenna Presley and Nadia Styles.
Jenna shows up, is told by Shy she's only doing a solo scene because no one wants to work with her. Jenna says Shy is just jealous.
Nadia Styles shows up the next day and rooms with Jenna. Both show up late for a riverboat trip and miss the boat. They go off and get stoned.
Jenna says that Shy and Brooke Haven believed she and Nadia were taking speed in their room, so when the boat returned she grabbed a camera and talked the hotel's security to unlock the door while they barged in to catch the pair taking drugs. They were not there.
When Jenna and Nadia returned to their room they found the locks had been changed. Jenna told some shit about her important medicine being in the room and they were let back in. Jenna grabbed her shit and flew back to California on her own dime.
Jenna is pissed because Shy is supposed to be looking out for her, not trying to ruin her. Shy told her no one cares about her, despite the company's money man informing Jenna that all seven of the fans who paid to go did so through Jenna's MySpace page.
Wednesday Jenna called her agency LA Direct and found out she was no longer under contract.
"And all it cost me was $1,000 for the plane ride home!"
Jenna says that before she signed with Shy's company she was told that Shy was as popular as Jenna Jameson. Still new to the business, Presley fell for the trap and agreed to, what she calls, "the worst fucking contract of all time!"
"I was told we'd be selling thousands of copies of each title. I can show you the actual numbers. I have them at my apartment. It was more like hundreds…or a hundred. With the contract I signed I make about $50 a year. I'm glad it's over."
And that is what I was told by Jenna Presley about this. I may have left out some things 'cause I'm a dumbass. I don't think I did.
Anyway, I must end by saying I for one have never had a bad experience with Shy Love, and wouldn't complain if she was sucking my dick…