FEZ IS KEEPING BUSY…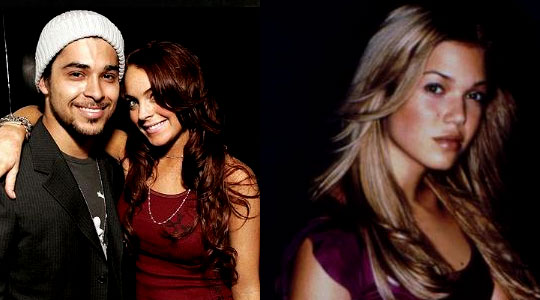 Wilmer Valderrama claims he took Mandy Moore's virginity.
The handsome 'That '70s Show' actor – who famously dated Lindsay Lohan – spilled the beans about his liaison with the US singer on Howard Stern's radio show.
He told the shock jock he wanted to be honest with his fans, before saying: "Taking Mandy Moore's virginity was good . . . real good."
The star also claims to have slept with Jennifer Love Hewitt – who he rated an "eight" in the bedroom, "on a scale of one to ten".
He also boasted about the size of his manhood during his chat with Stern and admitted to having kinky sex with some of the famous girls he had slept with.
Valderrama also confessed he wants Angelina Jolie to be his next conquest.
AS IS MIKE TYSON
Mike Tyson has been caught sneaking strippers into his hotel room.
The boxer – who is on a charity tour of the UK – was spotted with his'new friends at the swish Metropole hotel, in Brighton.
One onlooker told America's New York Post newspaper: "Two nights in a row he ushered hookers and strippers up to his second-floor suite."
Tyson is reportedly getting ready for a comeback – and change of career.
The former Heavyweight Champion of the World is trying to land a job as a judge on new US TV show, 'Celebrity X Games'.
Last year, Tyson revealed he was considering making an X-rated film with porn superstar Jenna Jameson.
The pugilist, who reputedly has a 14in penis, said: "I talked to a gentleman called Jimmy who's involved with Jenna Jameson. He said he was interested in getting me involved in the adult film industry."
However, plans for the proposed project fell through after Jameson revealed she had no plans to work with Tyson.
BOTH STORIES STOLEN FROM http://www.femalefirst.co.uk/