WHO WILL BRING HOME A "DICKY" THIS YEAR??
Fayner Posts: Welcome to the beginning of the Third Annual Lukeford.com Awards, brought to you by Marlboro cigarettes and the country of Columbia. I am thrilled to still be alive to see this day come, I really am. I've decided to start this years award ceremomy with the two awards that started it all all them years ago. Enjoy.
THE "TONY TESTA MOST NARCOTICS CONSUMED" AWARD
WINNER: FAYNER
SURE, LOTS OF PEOPLE HAVE DONE LOTS OF DRUGS, BUT LIKE ALWAYS I DON'T RAT OUT MY FRIENDS, EVEN THOUGH MOST OF THEM DO A PRETTY GOOD JOB OF THAT BY JUST GOING OUT INTO PUBLIC LOOKING LIKE THE CRACKHEADS THAT THEY ARE. AND ALTHOUGH I WANTED TO GIVE THE AWARD TO ITS RIGHTFUL OWNER, TIFFANY HOLIDAY, I'M NOT QUITE SURE WHAT BECAME OF HER AND CAN THEREFORE VERIFY THAT SHE IS STILL SUCKING THE PIPE OF EXCESS. AND THEN I THOUGHT MAYBE PAIGE MORGAN SHOULD GET THE AWARD, BUT DECIDED I WILL WAIT UNTIL HALLOWEEN TO GIVE HER THE "NO NEED FOR A COSTUME" AWARD. SO I AM GIVING IT TO MYSELF, 'CAUSE AS WE ALL WELL KNOW I AM A HUGE DRUG ADDICT. I'M SO THRILLED, I DIDN'T EXPECT TO WIN THIS, I HAVE SO MANY PEOPLE TO THANK…
THE "BEST HAIR IN PORNO" AWARD
WINNER: DANNY TING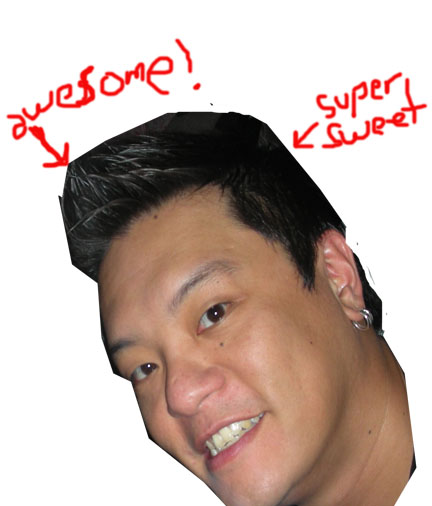 DANNY'S HAIR IS SO DAMN AWESOME WE HAD TO GRANT HIM THE HONORS OF BEST HAIR TWO YEARS IN A ROW. WE SWEAR IT HAS NOTHING TO DO WITH HIS PARTNER ANH FLEEING TO HOLLYWOOD TO RUB ELBOWS WITH THE ELITE. I MEAN, JUST LOOK AT DANNY'S GORGEOUS MANE! IT'S NO WONDER HIS COMPANY WANTED LIST IS DOING SO WELL. CONGRATS DANNY.