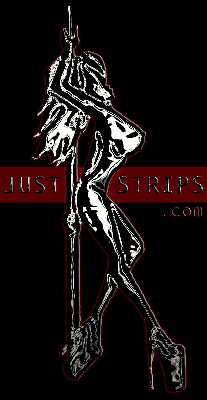 Phoenix, Az: Move over big boys….there is a new player on the Net!
Juststrips.com, owned and operated by Beaux Corp. of Phoenix, Arizona, will launch they're new site December 25, 2006.
The site features some of the hottest girls in porn such as Jenna Presley, Nicole Sheridan and Stephanie Swift taking off….you got it…. EVERYTHING!
Tim Wilson marketing manager for Beaux Corp. talks about their new venture.
"The site is designed to either download your favorite porn gal and have her strip for you in the privacy of your own home, or send greetings via email to a friend for birthdays, holidays, or special occasions, such as work promotions, engagements, things like that"

The company will start out with blondes, brunettes, red heads, Latin, African American and Asian girls. Tim says "we also will be adding new categories such as tranny's, big girls, men, and older women". "We want something for everyone and if you want to send a great looking girl or someone a great gag, our price is very reasonable". You can email or download a strip from Juststrips.com for an introductory price of just $4.99.
Juststrips.com will also be running a contest for amateur strippers starting January, 1 2007. Just go to the website, download the model release form, under contest rules and regulations, then submit your strip with ID (you must be 18 or older to participate) and release to the address supplied on the site.
If Juststrips.com features your strip on the site, they will pay you $250.00. At the end of the year, all amateur strips that have been featured will go into one final contest; the l amateur person with the most downloads in the month of December 07' will win $1000.00.