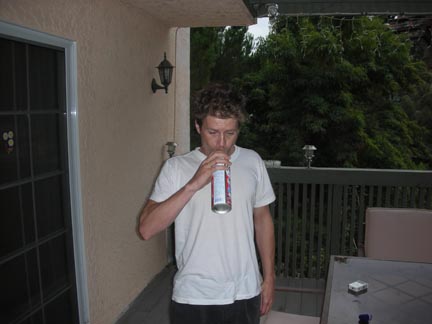 Fayner Posts: I got tired of watching Taylor suck all the nitrous from every can of whipped cream that was brought into the house as I stood by sober. It wasn't fair.
So I got to the new can she bought before she could and took this picture. This is how she is finding out. She's gonna be angry.
I'll let you know if the fury was worth the 20 second high.