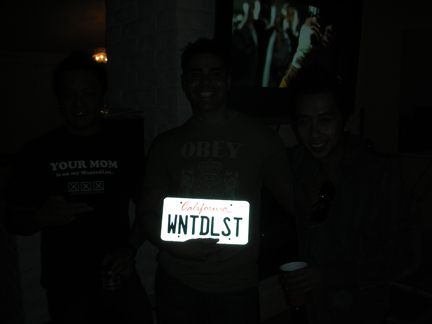 THIS PICTURE PROVES ONCE AND FOR ALL THAT JUST BECAUSE I'M CAPABLE OF CONNECTING WORDS TO SUCCESSFULLY CREATE A SEMI-CLEVER SENTENCE EVERY NOW AND THEN IT DOES NOT MEAN I AM AT ALL HANDY WITH A CAMERA. BUT IF YOU MUST KNOW, THIS IS A PICTURE OF TWO ASIAN MEN WITH A WHITE DUDE IN THE MIDDLE HOLDING UP A LICENSE PLATE WHICH READS "WNTDLST" WHICH WILL PROBABLY GO ON ONE OF THEIR MANY FANCY CARS THAT THEY DRIVE AROUND IN WITH BEAUTIFUL WOMEN TOSSING HUNDRED DOLLAR BILLS INTO THE WIND WITHOUT A CARE IN THE WORLD…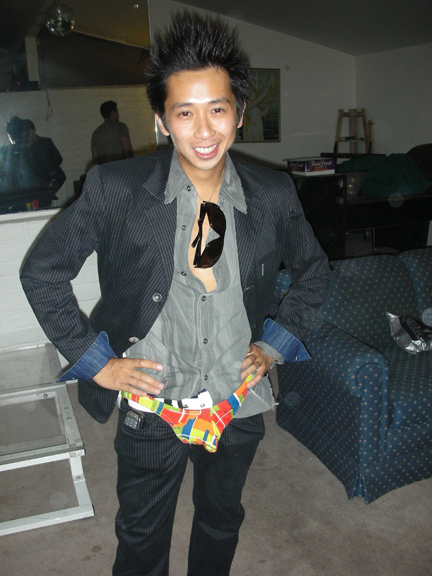 ALL THE BIG WIG HOT SHOT COMPANY OWNERS ARE SPORTING THE "FRUITY SPEEDO ON THE OUTSIDE OF THE PANTS" LOOK THESE DAYS.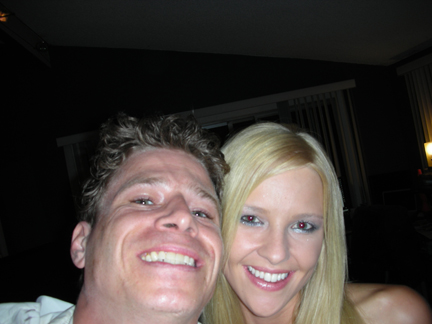 WHO IS PRETTIER? WHO GIVES A BETTER BLOW JOB ON FILM? WHO CAN THINK OF 10,000 PLACES SHE'D RATHER BE THAN HERE AT THE VERY MOMENT THIS PICTURE WAS TAKEN?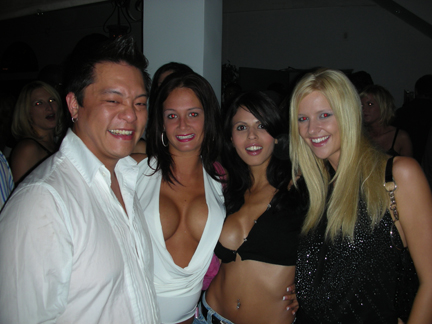 ANH MAY LOOK BETTER IN A FRUIT LOOP-THEMED SPEEDO AND HOLDS THE TITLE FOR '05 BEST HAIR IN PORNO AWARD, BUT PARTNER DANNY'S GOT THREE HOT BABES AT HIS SIDE AT ALL MOMENTS…AND AT THIS MOMENT IT HAPPENS TO BE TORY LANE, SHY LOVE AND HANNAH HARPER.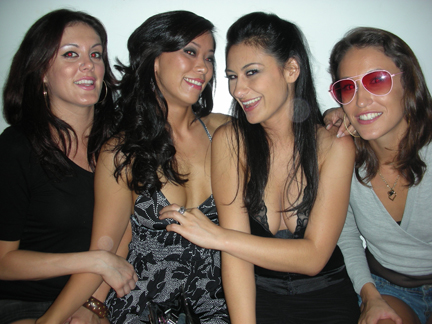 JUST THINK, KIDS…ANOTHER DRINK AND ALAURA WOULD HAVE HAD YUKA'S SUCCULENT BREAST OUT OF ITS SHELL AND INTO OUR HEARTS FOREVER!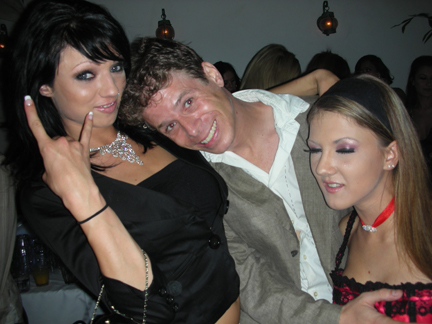 LISTEN MIA, I'M SO SORRY FOR POSTING THIS PICTURE OF YOU WHERE YOUR EYES ARE CLOSED, I REALLY AM, BUT HOW OFTEN DOES ONE GET TO TAKE A PICTURE BETWEEN TWO SISTER PORNO PERFORMERS WITHOUT BEING IN HANDCUFFS? WELL, ACCORDING TO MY CAMERA'S MEMORY CARD THE ANSWER IS FOUR…BUT YOU GET THE IDEA, RIGHT?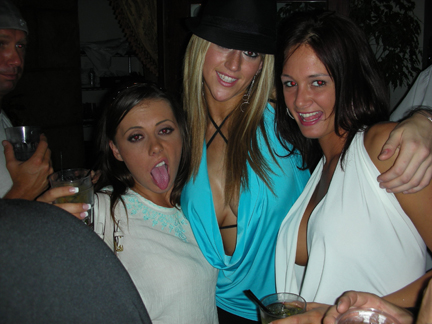 I'M NOT LYING HERE, BUT IN MY LINE OF WORK THIS IS WHAT I BUMP IN TO EVERY TIME I TURN AROUND. THE FACT THAT I WOULD ENTER ANY HOLE IN ALL OF THE WOMEN PICTURED MAKES ME SMILE.
CRAVEN HAS CORNERED THE MARKET FOR SNARLING WHILE CHOKING A HOT SLUT IN PICTURES, DON'T YOU THINK? I HEARD HE PRACTICES IT FOR HOURS BEFORE GOING OUT TO A BIG PARTY.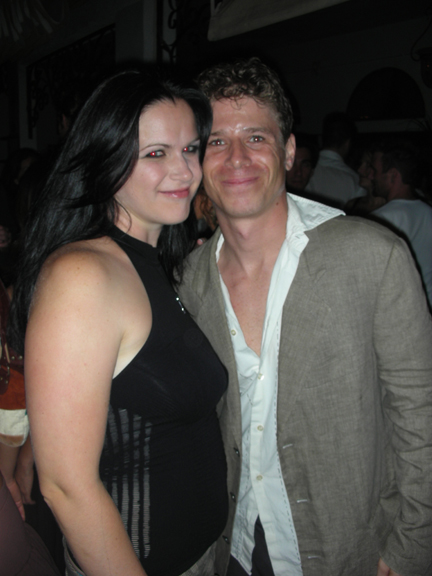 DOESN'T TRICIA DEVEREAUX LOOK FANTASTIC? SHE IS ONE COOL CHICK. SHE SAID I LOOK CLEAN. I BLAMED IT ON MY HAIRCUT. SHE SAID I LOOKED SPIFFY IN MY LINEN JACKET. I POINTED OUT THE SEMEN STAIN OF ANOTHER MAN ON THE SLEEVE. SHE SAID SHE DIDN'T NEED TO HEAR THAT.
AND THAT CONCLUDES THE FAYNER CORP/LUKEFORD.COM PRESENTATION OF WANTED LIST PARTY PICS! HOPE YOU ENJOYED IT! FEEL FREE TO VISIT DANNY AND ANH AT WANTED LIST. THANKS FOR THE PARTY, BOYS!