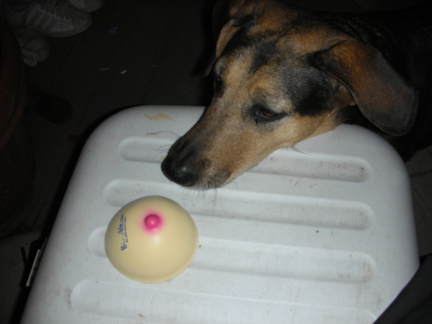 ABOVE YOU SEE A NIPPLE GIVEN TO GUESTS AT THE WANTED LIST PARTY LAST NIGHT COURTESY OF BOOBLE.COM. I REMEMBER SITTING IN THE BACK OF JERRY'S NAVIGATOR THINKING "THIS WOULD MAKE A LOVELY TOY FOR RHIANNON!"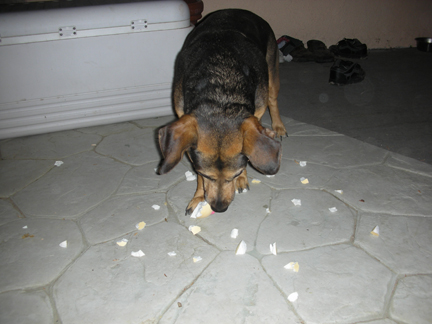 SHE SEEMED TO ENJOY IT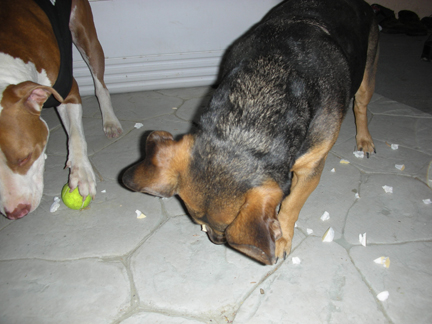 AND ENJOY IT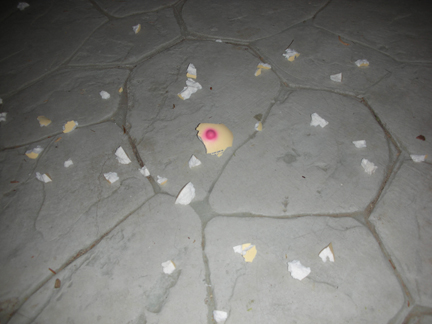 AND DESTROY IT.
THANK YOU WANTED LIST AND BOOBLE FOR ALLOWING US TODAY TO SEE JUST WHAT HAPPENS WHEN DOG MEETS NIPPLE UNDER THE HARSHEST OF CONDITIONS IN A FIGHT TO THE DEATH!