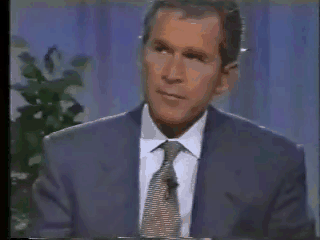 this is a real video clip from when Bush was the Texas governor
Fayner Posts: Many of you may recall reading this past week about Prez. Bush's declaration that our National Anthem should not be sung in any language but English.
But wouldn't you know just a few years ago, back in 2000 during his campaign to continue destroying our country, Bush was seen singing the National Anthem in Spanish to swipe the Latino vote.
Just goes to show how stupid he is, and also how uncaring he is towards anyone who isn't in the position to give him money, power or cocaine (allegedly).
Wake me up when it's time to pick a new president.