"DOESNT THAT LOOK LIKE JAY ASHLEY IN THE MESH TOP?"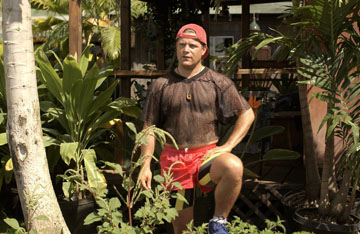 Columbia Pictures
TMFR WRITES:
Was watching 50 first dates with Drew Barrymore, Rob Schneider, Adam Sandler, Dan Ackroyd, and Sean Astin!!! I was thinking that Drew Barrymore's brother(sean astin) sounds, looks, and acts like Jay Ashley!!!!
Scott and I looked it up to see if it was REALLY JAY ASHLEY or an actor that is playing his part and look??? We were wrong there was an actor that played Jay Ashley!!!! The look, the lisp, the steriods and the wet dreams!!!!!
I wonder if someone knew Jay Ashley and asked his permission to use his lisp and his look???
Or if they jacked his look and lisp from watching his Gay Porn????
If anyone know's you can reach me on my cell or e-mail me @ taylorrain@lukeford.com 
P.S. Scott Fayner and Keith O' Connor had nothing to do with this story!!! It was all ME!!!
TMFR
OWNER, WRITER, AND EDITOR