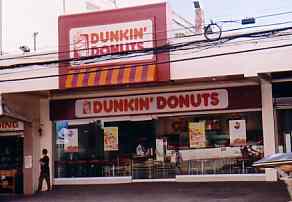 Fayner Posts: TR got hooked on Dunkin' Donuts while in NYC a couple of years ago. People like me and Keith who grew up on the east coast have probably eaten a donut from Dunkin's for every day we've been on this earth.
This was all TR's idea, I'm just writing it.
"Anyone who brings me some honey dew, vanilla creme or chocolate honey dew or the pink donut with rainbow sprinkles can get to eat them with me! I'll even pay for them! That's how bad I want them!"
To inquire please phone the LF.com office and speak to our secretary Nathan 323 397 2890