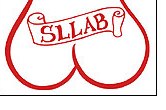 Fayner Posts: I had been hearing rumblings regarding the amazing Eddie Van Halen's financial ties to new porno company SLLAB (BALLS backwards). Needing to now everything about VH I sent an email asking about this.
"Good to hear from you. Don't know who your sources are, but the only "involvement" that Ed has is in being a friend of Frank Castle's" wrote PR peson Sherry of Black and Blue Media.
I was sold until I read the name Black and Blue Media.
You see, Van Halen (Hagar) had a song titled Black and Blue.
So what I first believed was a rumor is now pretty much a fact to me. Hearing that EVH put cash into the company plus one of his song titles being used as a sister company is too much of a coincidence for me to just think what she said.
I want to start shooting for SLLAB.
Does Robert Lobard know anything about this?