THE SECOND ANNUAL LUKEFORD.COM AWARDS
DAY ONE
WHO'S GONNA GO HOME WITH A "DICKY" AWARD THIS YEAR?
JUST KEEP READING TO FIND OUT…
THE "I KNEW GETTING A LUCKY RABBIT'S FOOT WOULD BE THE BEST $2.99 I'D EVER SPEND" AWARD
WINNER: RICK PATRICK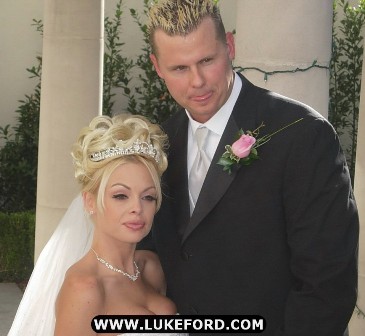 ALSO CALLED THE "WITH TOMMY LEE BEING SUCH AN OLD LOSER SOMEONE HAS TO STEP UP AND BE A ROCK STAR" AWARD, THIS HONOR GOES TO OUR GOOD FRIEND RICK PATRICK. ALWAYS GREAT WITH THE LADIES, RICK STEPPED IT UP A NOTCH THIS YEAR BY SCOOPING UP ONE OF THE FINEST BABES TO EVER FUCK ON FILM. HER NAME IS JESSE JANE. MAYBE YOU'VE HEARD OF HER. SHE'S NOW MARRIED TO RICK. BEFORE YOU CURSE THE SON OF A BITCH FOR BEING SO DAMN LUCKY, BE AWARE THAT RICK ONCE SAT ALONE OUTSIDE FOR A WHOLE NIGHT WAITING FOR A SHOOTING STAR SO HE COULD WISH FOR THE LOVE OF JESSE.
THE "I'D LOVE TO BE DOING PORNO BUT MY MOMMY WOULD KILL ME" AWARD
WINNER: NATE HALL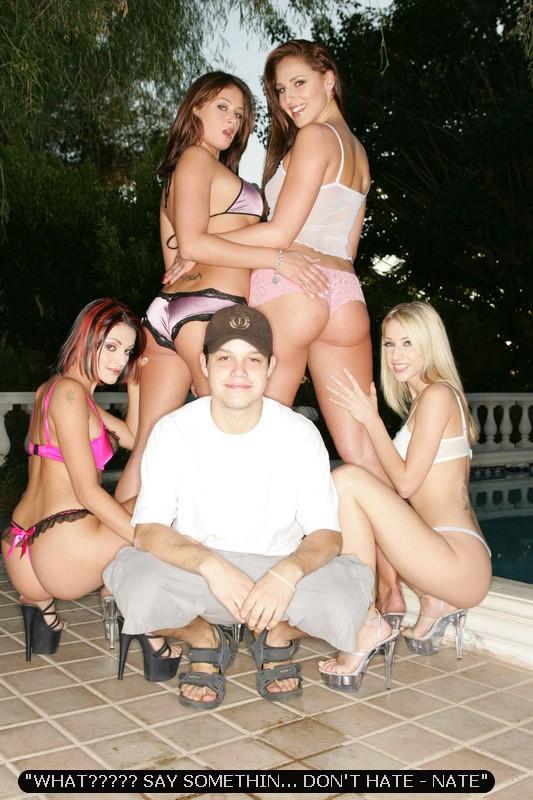 A VETERAN IN THE PORNO BUSINESS AT ONLY 21 YEARS OLD, THIS SON OF HOLLYWOOD VIDEO OWNER BAMBI HALL HAS BEEN AROUND BEAUTIFUL SMUT SLUTS MOST OF HIS LIFE. UNFORTUNATELY FOR HIM, THOUGH, MOST OF THAT TIME HAS BEEN FILLED DOING PA WORK THAT LEAVES HIM CLEANING UP SEMEN LEFT ON THE FLOOR AFTER SOME OTHER GUY JUST FUCKED THEM. THAT SUCKS FOR HIM. CURSED WITH BEING A NICE GUY AMONGST WOMEN WHO'D RATHER HAVE ANAL WARTS THAN A NICE GUY MEANS NATE RARELY CASHES IN ON PERK #1 OF WORKING IN THE SEX BUSINESS…FUCKING EASY WHORES JUST 'CAUSE YOU CAN. AND WHILE HE'S BEEN PUSHED TO STEP IN AS TALENT FOR ABSENT GUYS ON SHOOTS A TIME OR TWO OR THREE, THE FACT THAT A) WE'D SURELY POST TONS OF PICTURES OF HIM DOING IT, B) HIS MOMMY READS THIS SITE AND C) HIS MOMMY WOULD RIP OUT HIS SMALL INTESTINE AND FEED IT TO HIS LARGE INTESTINE IF HE DID A SCENE KEEPS THIS YOUNG HUNK FROM MAKING THE PLUNGE INTO A WORLD WHERE PEOPLE WOULD PAY HIM MONEY TO FUCK SLUTS AND THEN GO HOME AND SMOKE WEED AND WAIT FOR THE NEXT TIME PEOPLE WOULD PAY HIM MONEY TO FUCK SLUTS AND THEN GO HOME AND SMOKE WEED.
THE "TONY TESTA MOST NARCOTICS CONSUMED" AWARD
WINNER: TIFFANY HOLIDAY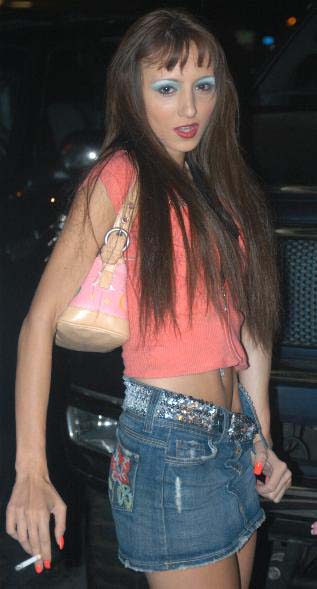 LAST YEAR WINNER FAYNER SADLY HANDS THE CROWN OVER TO THIS WALKING CRACK PIPE. HOLIDAY, A VIRTUAL NEWCOMER ON THE SCENE, HAS QUICKLY EARNED HER SEAT AT THE BIG BOY TABLE WITH HARD WORK AND HARD DRUGS AND THE WORST METH MAKEOVER THIS INDUSTRY HAS WITNESSED IN YEARS. AS VETERANS LIKE DEZ, FAYNER AND CRAVEN FALL PREY TO THE CURSE OF GETTING OLD, THE VACANT SLOT HAD TO BE FILLED BY SOMEONE WILLING TO TAKE THE RIDE ALL THE WAY TO THE END. THAT SOME ONE IS TIFFANY HOLIDAY.
THE "I HAD TO RUN AWAY CAUSE I COULDN'T KEEP UP WITH FAYNER" AWARD
WINNER: TONY TESTA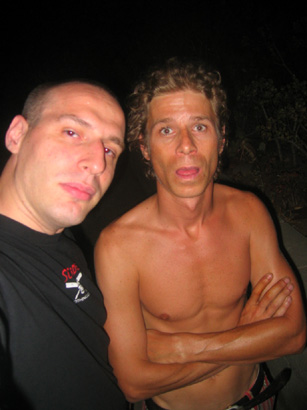 HE RAN OFF TO SAN DIEGO TO WEAR SANDALS AND ONLY SMOKE POT AND LIVE IN THE GAY SECTION OF TOWN 'CAUSE HE COULDN'T CONTINUE FAKING HIS WAY AS A COCAINE GOD. SADLY, HIS LIFE WAS SOON FILLED WITH JERKING OFF TO TRANNY FLICKS AND LOOKING FOR MEN TO SATISFY HIS GIRLFRIEND. ROCK BOTTOM CAME WHEN HE ALLOWED JUNKIES TO MOVE INTO HIS PLACE AND THEN ROB HIM. ALL THIS SEEMS MUCH WORSE THAN THE DEATH HE WOULD HAVE SURELY ENCOUNTERED IF HE STAYED IN HOLLYWOOD. CAN YOU SAY PUSSY?
THE "BEST LIE TO GET OUT OF BLOWING FAYNER" AWARD
WINNER: (TIE) NAUDIA NYCE/NADIA STYLES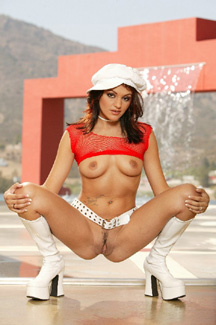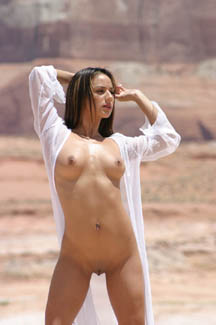 BOTH HAVE PROMISED ORAL SATISFACTION TO FAYNER. BOTH HAVE AVOIDED FOLLOWING THOUGH WITH IT LIKE THE PLAGUE. WHILE NAUDIA NYCE DID ATTEMPT THE ACT UNTIL A BLOODY NOSE ON DEZ'S COUCH POSTPONED THE FINISH, NADIA STYLES HAS FOR YEARS BEEN PROMISING WITHOUT ANY ACTUAL MOUTH-TO-DICK ACTION. NYCE WAS OFFERED AN OUT IF SHE SERVICED YOUNG NATE INSTEAD DURING THE GLAMIS TRIP, WHICH SHE NEVER DID, LEAVING HER STILL OWING FAYNER A BJ. NADIA CAME CLOSE TO FULFILLING HER OBLIGATION LAST WEEK 'CAUSE SHE HAD TO GO TO FAYNER'S HOUSE TO SIGN PAPERWORK AND WOULD HAVE BEEN PUSHED INTO A DARK ROOM AND HANDED A DICK HAD SHE ACTUALLY SHOWN UP DESPITE CALLING AND SAYING SHE WAS ON HER WAY. BASICALLY, BOTH THESE HOOKERS OWE FAYNER'S DICK A GOOD POLISHING, BOTH SUCCESSFULLY DODGE HAVING TO DO IT AND BOTH NOW HAVE TO SHARE THIS AWARD. ANY GUESSES AS TO HOW LONG IT WOULD TAKE FAYNER TO GET BOTH OF THEM TO SHARE HIS DICK AT THE SAME TIME? WE GOT DIBS ON 2 YEARS.
CHECK IN ALL WEEK LONG FOR MORE