TAYLOR RAIN BIDS A FOND FAREWELL TO ON-SCREEN SEX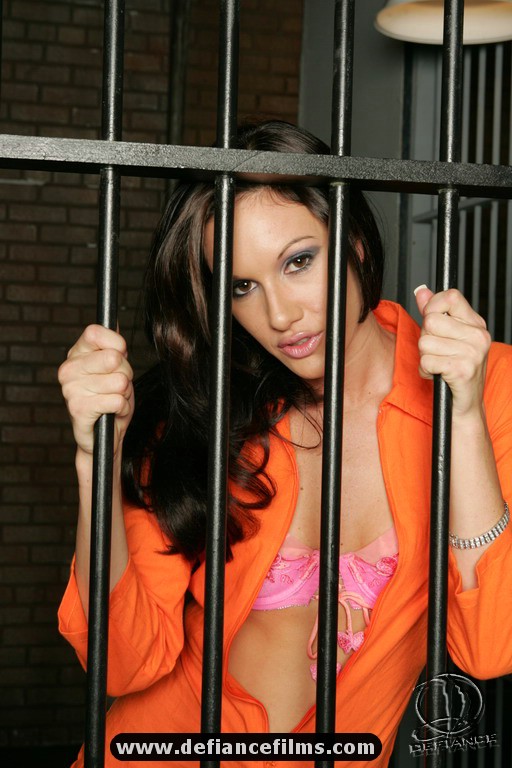 Fayner Posts: I'm so damn generic. Go where the herd does. Excitement comes in the form of Ben & Jerry's free Ice Cream Day every May 2nd. Never stole, partook, enjoyed, fibbed, embarrassed or misbehaved. I'm the guy in the back with the broken walkman and the acceptable slacks who never rustles a feather unless the cool kids are doing it first. I'm the typical American kid who won't stray off the path of normality.
That said, I'd like to share my present situation, one most everyone else has also dealt with one time or another as it is as common as a windmill on Tuesday pointing towards an old rake once owned by a guy who through time became an old guy with bad knees.
You still with me?
Okay, so I need your help. Tell me what you did when this happened to you. Please.
Remember when you married the porno star and then got dumped three months later 'cause you love drugs too much and you spent the next two years feuding until she got a dog and you said it would die within a year and it didn't and you had bet your web site and had to hand it over to her and begin working for her, under her, and then be asked to write about how she's retiring from the business to start a family and live happily ever after with another guy?
I know you probably forgot about it long ago. It's not a story that one stores in their permanent memory, and if they did they'd trade it in to remember to feed the cat every day…the cat they don't have. This is how common my situation is.
But I digress.
Sitting down Ms. Rain to write this story ain't as easy as one might think considering how she's always stoned and lightheaded. But when I finally did, pen to paper, I was met with resistance.
"I have to do this now? No! Don't write this! Scotty! Stop! Do a for-real one!"
My first question dealt with Taylor's retirement from performing and why she's doing it.
"Why? So I can smoke more pot, direct more for Torrid and focus on making more money. It's about time I plan for my future."
There was more to her decision she wasn't telling me, so I prodded a bit more. I mean, plenty of people can juggle drugs and work without quitting a large part of their life.
"Listen, I want to start a family. I'm sure everyone knows about me and Keith (O'Connor, Defiance Films' head honcho) being a couple. Well, we want to have kids. Some things are just more important than being a porno star."
But what about the slimy losers she fucked on film for years? Will she miss them?
"No."
Does this mean she's currently getting plenty of sex?
"Yes."
Sweet.
This brings us to the upcoming AVN Awards, at which Taylor is nominated for Female Performer of the Year, and whether she believes she is deserving of the honor after her years of sizzling scenes.
"Haven't I paid my dues? I think I have. Even with the tough competition I'm facing, I believe that my work speaks for itself, and even though I didn't shoot 100 scenes this year like I have in the past as many of the girls I'm up against did, I'm proud of what I've accomplished in this business and remain thankful for being able to provide great scenes for my awesome fans to jerk off to. I just hope the beautiful people who do the voting see that above everything else when picking the winner. It should be more than who stuck the biggest thing up their ass this year and who did the most DP scenes with borderline fags, 'cause I've been both of those in past years and never won Best Performer. What's up with that? Winning this award this year would be the perfect ending to a perfect career for me. I've always had good relationships with people at AVN, and they know me and they know how much I love my fans and how much they love me, so I'd really love to go out on top like this.
Taylor will continue directing for Torrid and Defiance Films. Her fans can also keep up with her antics here on lukeford.com as well as her official site www.clubtaylorrain.com.
Taylor will be fosucing on her website now, something fans have been begging her to do for sometime now!
I always get fanmail asking 'when are you gonna do a site?'. In all my years in the biz i never had time to do a website. Well now I have all the time in the world to focus on it. The only hardcore anyone will see from me now will be exclusively on my website. i'll be doing custom videos for my fans, writing daily columns and journals at 420 everyday, giving tips on post growing and sex. I'll do photosets every month for my site, plus i'll shoot content with some of my friends plus i'll have all the content from all of the movies i direct for Defiance and Torrid. I'll have Pay Per View, Live Chat sessions with me directly, all kinds of shit. People can buy my movies, autographed movies and slicks, custom videos where I'll do what my fans ask. All that shit.
The site is on line now?
Ya, the sites up now… but I won't be taking members until end of this week. So people can go there TODAY and get a glimps of what it's gonna look like. But on Friday, people can start joining and we can HOLLA at each other and start playin!! www.clubtaylorrain.com and they can start emailing me custom video requests or requests for me to sign stuff at taylor@clubtaylorrain.com