LOUD MUSIC, LOOSE SKANKS AND ONE EXPENSIVE PORNO FLICK
(OUR ONLY COMPLAINT IS THAT NIC'S MOVIE COST SO MUCH MONEY WE WERE FORCED TO DRINK SHITTY KEG BEER ALL NIGHT. BASICALLY, HE USED THE MONEY THAT WOULD HAVE BOUGHT BOTTLED BEER ON THE MOVIE'S STELLAR EXPLOSIONS AND COOL EFFECTS AND FLIPPING TRUCKS AND BARRETT'S HAIR DYE. IF IT DIDN'T COME OUT SO WELL WE'D BE FORCED TO REVOLT, WHICH PRETTY MUCH MEANS WE'D STILL DRINK THE SHITTY KEG BEER BUT WE'D BITCH ABOUT IT)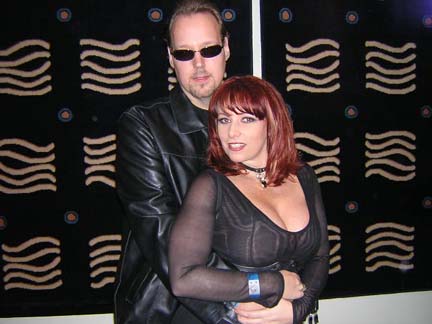 Remarkable! Transcendent! Inspiring! A blockbuster event! Nic Andrews and his Dark Angels 2 ain't bad either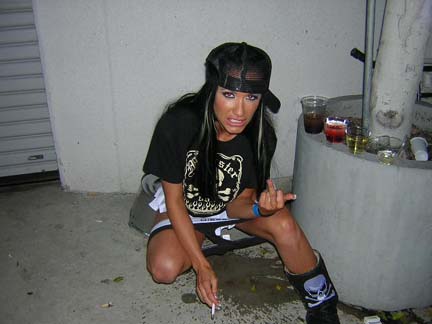 Randi Wright pees in the smoking area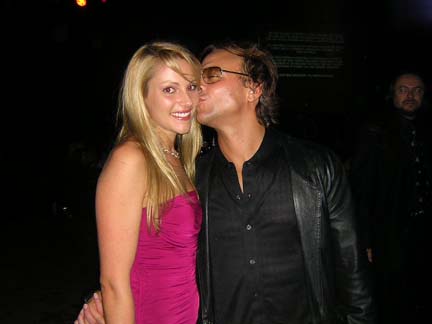 Kurt may take a ton of shit on the internet and be a popular target for jealous creeps unleashing their anger from years without sex, but it is pretty clear that no matter what is said about him at the end of the day his babe Samantha Ryan is hot and that makes him victorious.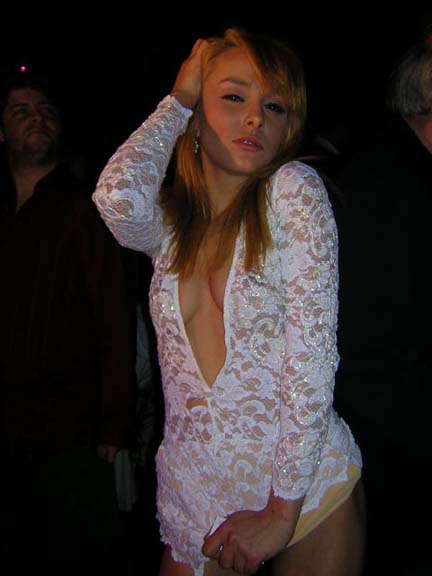 Cytherea takes a second to recapture the still-fresh memory of her first on-screen butt-banging. (No one was soaked with cunt-juice during the taking of this photo)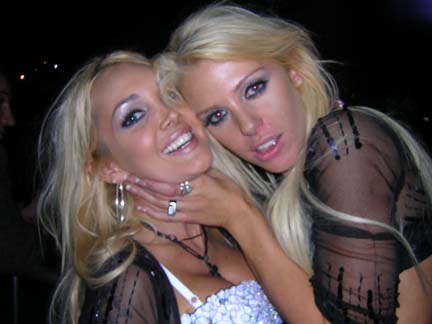 Chaotic cohorts Devon (ex-Digital Playground) and Tawny Roberts (ex-Vivid) blew into the party like a derailed twin-engine terror train to promote a new company they started by throwing flyers around and around and around and around until they got dizzy and left.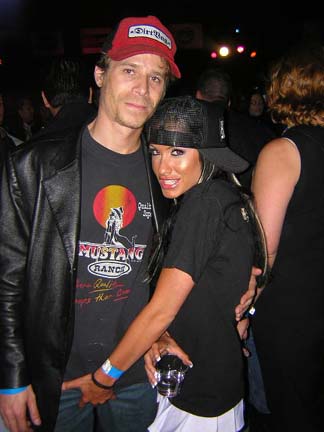 An unfazed Fayner treats Randi Wright to half-a-handful of his manhood.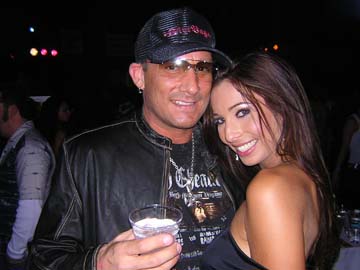 Local heartthrob Tyler Durden and Tiffany Taylor smile 'cause they have sex for a living.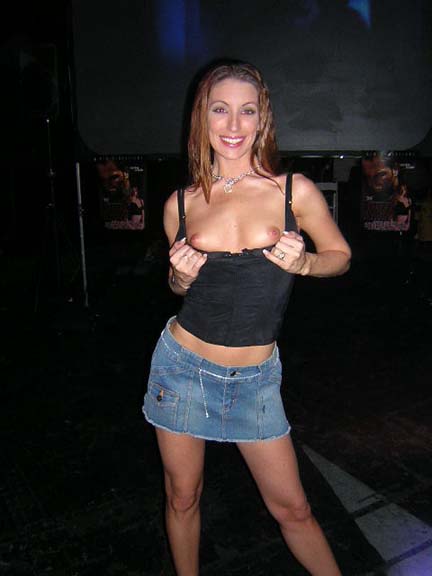 Brandi Lyons knows that taking a good picture requires exposing her boobies and making sure her inferior-half Scott Lyons is nowhere near her when the photo is snapped.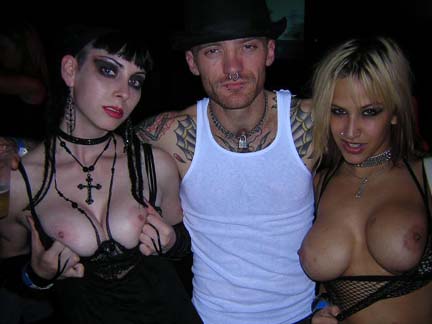 Rob Rotten and two evil babes. When told that the one on the left resembles his ex Rachel Rotten, Rob admitted that "all Goth chicks look the same."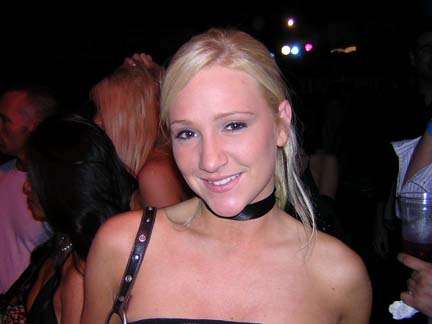 All-American sex-pot Alexis Malone is the only one smiling after her announcement about no longer performing on-screen with dudes…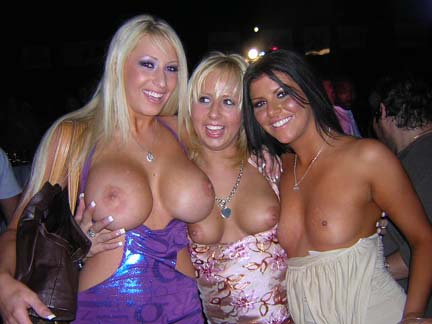 Three of Spiegler's Girls: Candy Manson, Georgia Peach and Taryn Thomas. Taryn was as good as mine until Spiegler got wise to my plans and left post-haste with her in tow.
The most famous drug-addicted porno writer and the most famous food-addicted porno performer bring much shame to their families, their Jewish faith and that high school guidance counselor who made the mistake of believing that there was hope.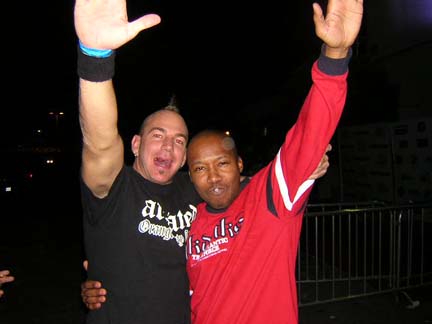 Fayner likes Billy Banks. Billy talks shit about Jews and why they suck to Fayner's face and doesn't pull out a glock or sick a pit bull on him when Fayner tells him to get to the back of the bus. Fayner also likes Craven. He started yelling "White Powder!" in front of the homies, which quickly caught on in loud repetition until replaced by him and Billy saluted Nazism for Fayner's camera. Fayner laughed. Being secure in ones belief makes laughing about this possible. Well, that and the fact that Billy has to wake up every day knowing that he's got one of the smallest cocks in the black performer market. Oh yeah, and also that Craven would get his teeth kicked in if his O.C. boys knew he was hugging a black dude. All in good fun, folks. No hate was spewed, no lines crossed…just a couple of fuck-ups laughing at each others skin color 'cause it sure beats raping old ladies.