Early on in adolescence, Asher Hardt knew he wasn't going to work in finance. His fate was sealed at nine years old, when young Asher traded two Shaquille O'Neal rookie cards for two copies of Playboy. Not a wise financial move considering Shaq has gone on to win multiple NBA Championships and is one of the greatest players ever. However, Asher has made good on that seemingly one-sided trade too, rapidly ascending the ranks of the jizz bizz. The following is a true story. "Dude, these naked chicks were falling from the sky and stripping," Asher said. Not in reference to a recent acid trip, but rather memories of watching his first softcore porn. His buddy's dad was a producer and always had porn lying around.
Asher's descent into porn began at the tender age of 14 when he accomplished the triumvirate of touching his first breast, watching his first hardcore porn and seeing a Pornstar in the flesh. The final occurrence happened when he was visiting his uncle in Sylmar. His uncle, Norman Bentley, was checking on a pornstars' outfit before a photo shoot. "She was wearing this black see-through lingerie and I thought that was the pinnacle, the defining moment of my young life," Asher reminisced.
Now, at 20 years young, Asher runs Matrix Content, the leading online distributor of high-end adult content. For over five years they have supplied content to Club, Men's World, Exposed, Cherry, Club Confidential, Sex News and many more smut outlets.
Asher got his first taste of porno poontang when he boffed hot redhead, Penny Flame. He's quick to point out Penny is pretty down to earth and fun to chill with. Also, he said his cell phone number hasn't changed and to give him a call sometime, ok Penny?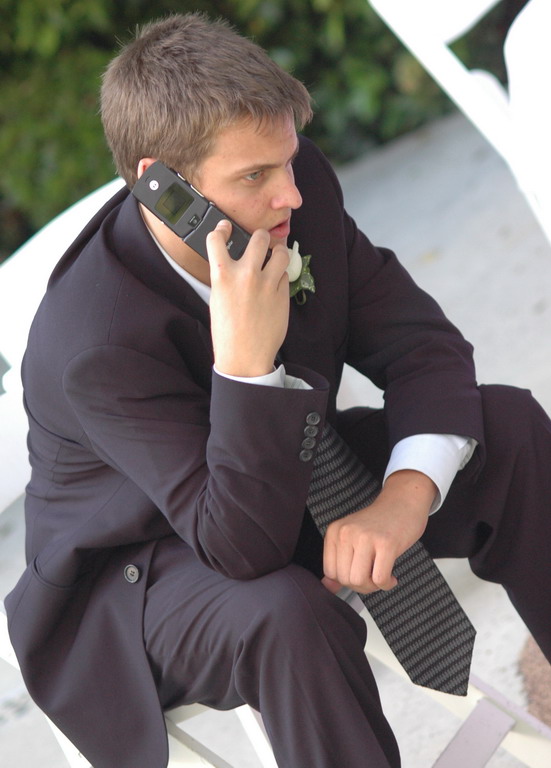 The business has been good to Asher. He loves the fact you can sell something that you love and believe in. He loves having the power to decide what guys jerk off to, who it will be to and how it's presented. "Fuck the bible belt bullshit man," Asher raged. "Those people are living on a different planet. If people like having sex, are good at it and look good doing it, then why not capture the moment and let other people see it." Porn is steadily but surely entreating into mainstream territory. Asher's personal mission is to bring porn to as many people as possible, especially those who ordinarily might not be exposed to it. As one of the industry's young guns, expect to hear more from Matrix and the phenom they call Asher.
To reach Asher at Matrix email him at asher@matrixcontent.com