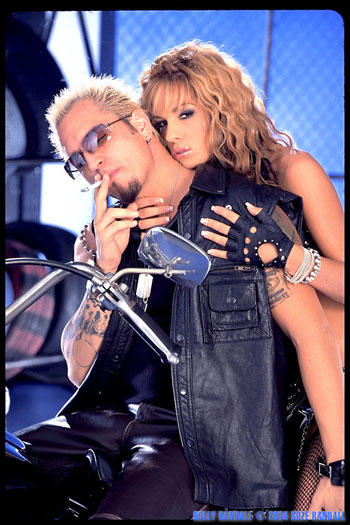 Fayner Posts: I stopped by Barrett and Kirsten's house today to say hello since we live like two blocks from each other and it would be rude if we didn't see each other once in a while.
Plus, Barrett and I are both old men, so once a week we enjoy sipping lemonade in his backyard while talking about "the good old days…"
And as an old man, my memory isn't what it once was, so I was amazed when Kirsten told me they just celebrated their THIRD year of marriage! Wow, three years is a long, long time, and its funny 'cause these two still act like newlyweds if you ask me but you didn't.
Just wondering: Is three years the record for marriage in the porno business? Although I know it is not, it must be at least in the top ten, right?
Also, I took a look at their growing shelf of trophies, think they may need to find a new place to put them all now that Barrett just brought home the Best Actor award at the Nightmoves show. Good for him.