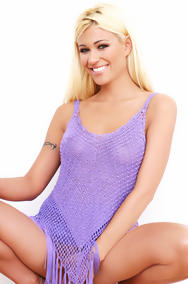 Fayner Posts: An urgent call came in to the LukeFord office complex yesterday. It was an agency, looking for some current pictures of Cindy Crawford.
"What for?" my new assistant asked.
"Shhheeee'ssssss BACK!"
"Did she go somewhere?"
"Yes!" the agent screamed. "And now she's back!"
"And who are we talking about again?"
From my records, we announced Cindy's retirement on September 21, 2007. Today is October 11, 2007.
You do the math.
Quickest retirement ever? Maybe? Can you come up with a quicker one? Let me know at faynerpornbiz@hotmail.com
By the way, my new assistant was fired soon after this. Anyone want a job??