Fayner Posts: So I guess it is my job to bring the camera out with us, take most of the pictures, make sure the camera doesn't get lost, upload the pictures, resize them, go through them to make sure none of my friends look like shit in them, throw them on the CMS program and write about them. My boss, Taylor Rain does nothing except yell at me every five minutes to put them on the site.
Sometimes, no matter how much I love her dog Bandit, I wish he had died in the first year so I could still own the site and tell Taylor to go to hell. This is one of those times…
FIRST STOP: AUGUST'S BIRTHDAY @ DAY AFTER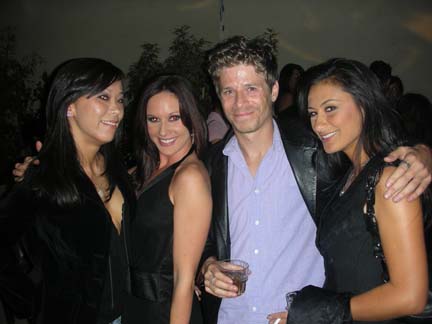 this is a picture of yuka, taylor, me and alaura. exciting, huh?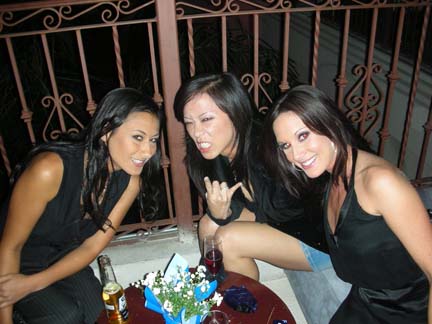 "the lady wore black" (it's an old Queensryche song)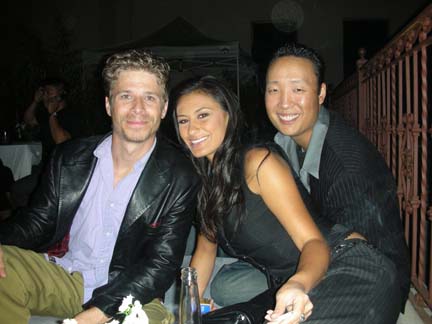 fayner (looking very much sober), alaura and dan the man with the master plan and a spray paint can and a ceiling fan and a frying pan (i could go on forever with this…)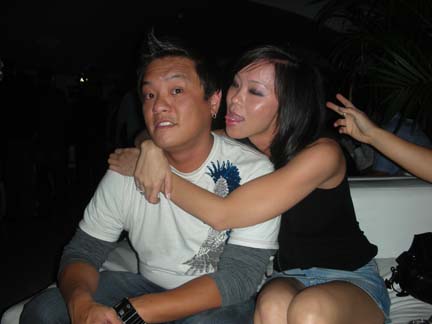 best hair in porno nominee danny ting of wanted list and some chick who won't do porno so we're mad at her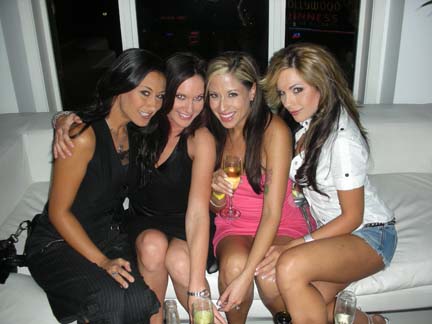 the united colors of…shit, i got nothing…alaura, taylor, birthday girl august and kirsten price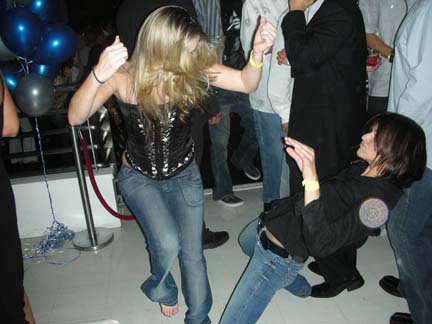 cassi and naudia nyce breakdancing in the VIP section. word has it they got into a fight with some fat chicks they were bumping into. after it got seperated one of the fat chicks was outside talking shit about them in spanish and august knew what they were saying and got into another fight with the fat chicks. claws are out, teeth sharp and angry. there's more to this but Taylor doesn't pay me enough to listen all the time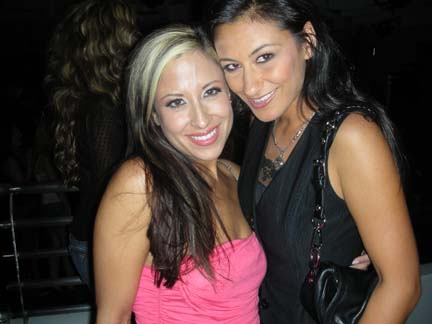 AND THEN OFF TO THE ALL MEDIA PLAY RELEASE PARTY FOR BRITNEY REARS 3: EVERYBODY GETS SHAFTED AND L.A. VICE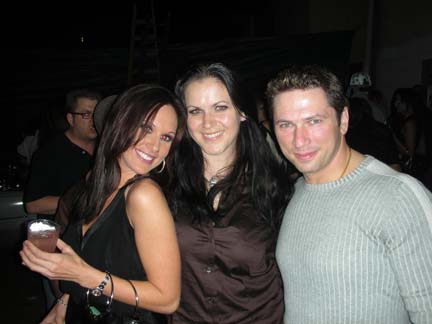 taylor, tricia devereaux and john strong.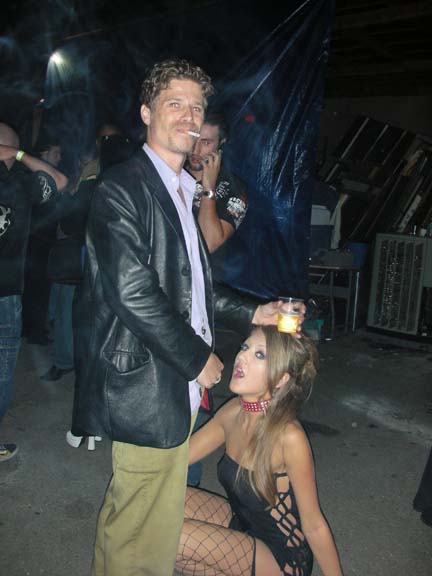 mia rose makes equally as good a blow job whore and a table for my beer. wrap it up, i'll take two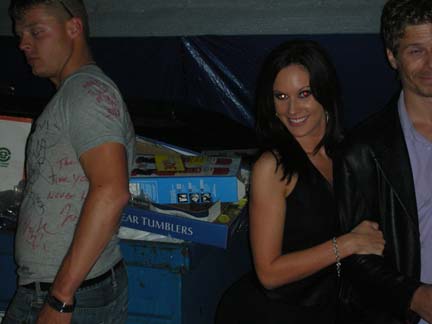 okay, so this guy on the left was standing near our valuable spot outside (right between the trash dumpster and the port-a-potty) taking a piss. taylor insisted we get in a picture with him. he didn't seem to mind. i did. my expression is priceless. taylor said that later on she bumped into the guy while he was sucking face with another dude. i didn't see it so i won't say its true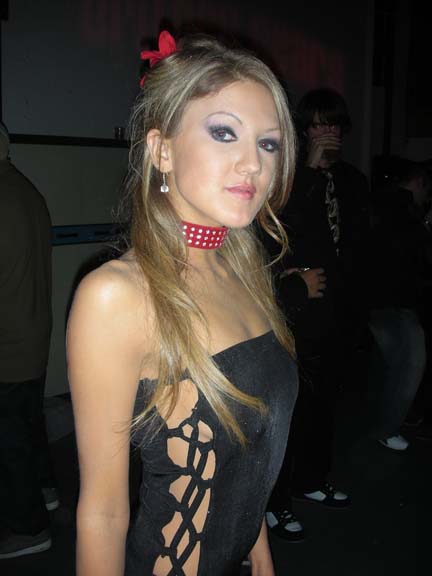 this is what mia rose looks like when she's not on her knees with a drink on her head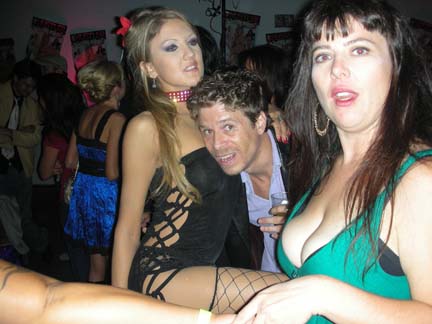 look at the horrified look on my face when this chick in green got in what would have been a lovely picture with me and mia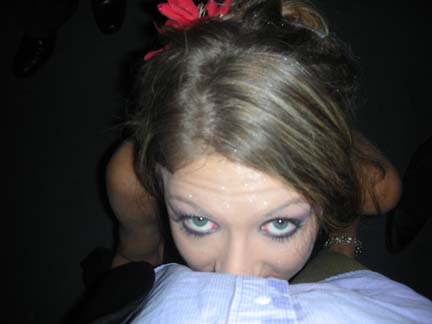 in case you don't already know, this is what mia rose looks like POV style. for the record, my penis was pleased
we had a joyous time at both parties, and wish to thank everyone who made that possible. thank you.
can i go back to sleep now, taylor? please?