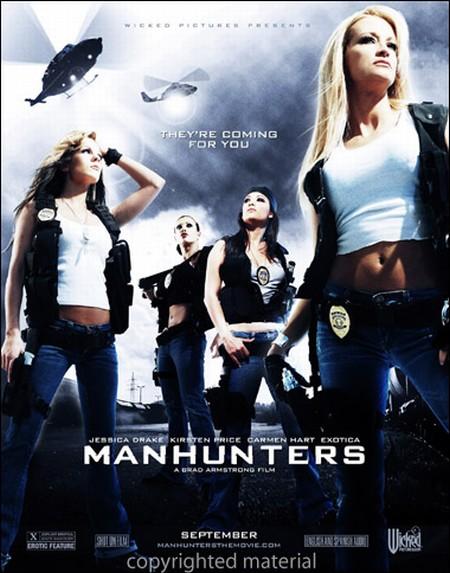 Fayner Posts: Yeah, I know my title above is referring to Maneater by Hall & Oates which has nothing to do with the title of this movie, Manhunters, but it fits I guess. Maneater, Manhunter…its pretty much the same thing, don't 'cha think?
Brad Armstrong does some awesome work over at Wicked Pictures. My guess is that this flick will be of the same quality we've grown to expect from the veteran director/performer.
Not to mention two of my favorite female performers, jessica drake and Kirsten Price, are starring in this fast-paced sexual melee. Or so I would expect. I still haven't received my copy yet in the mail (hint hint)!
And to celebrate the release of Manhunters, Wicked is throwing a party. Next Tuesday night. We're going. Looks like we gotta TiVo Nip/Tuck! If you didn't get an invite you're not invited. Ha!