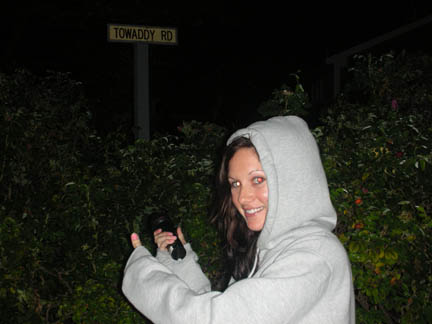 Fayner Posts: We've been going through the Nantucket pictures over the week. There's a lot of them.
Now when we got to the island and into the rented car, my mother looked to me and said, "Have you heard of "Twatty Road?"
"There's no such thing on Nantucket!" I yelled. "It must be a mistake!"
"Twatty Road. That's where we're staying. 32 Twatty Road."
"Bullshit!"
I had to go into a tiny little store and ask a middle-aged woman where Twatty Road was. I was expecting to be slapped in the face. Instead, she told me like the name meant nothing.
I couldn't believe it when I saw the street sign. Sure, its spelled different, but there it was in wood and ink.
"Where are we staying next year, mom? Vagina Boulevard?"