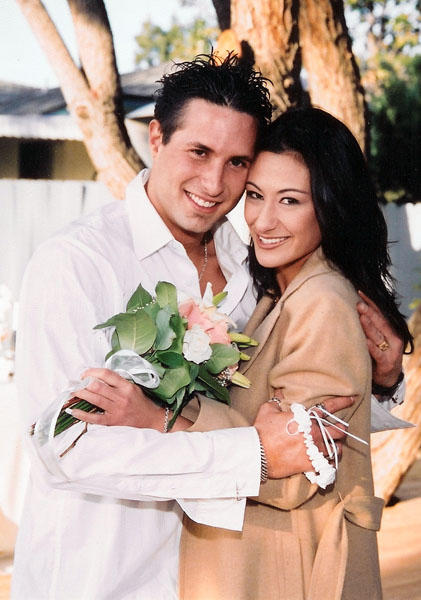 Fayner Posts: No, they didn't. But doesn't this picture look like a wedding photo?
It does to me.
But I was hoping it was true 'cause Alaura would have been the ultimate rock star had she tied the knot in a trenchcoat like she is in the above photo.
What we do know is that seconds after this picture was taken Dez chopped up the flowers and snorted them.
Which reminds me of the "wedding" between Taylor and I, where instead of cutting the cake we cut a bunch of lines and snorted them. But that was a long time ago, and TR has since grown up and ditched the gutter glitter, which is more than I can say for myself.