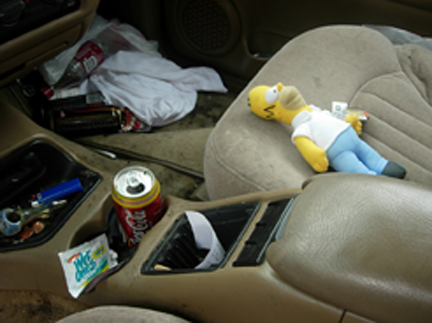 Fayner Posts: I called Mike Quasar on Thursday to ask him if he knew a certain Simpsons quote. He didn't. I was shocked.
He did however invite me to check out his new movie being shot on Friday. I accepted.
I showed up around noon. Everyone was just standing around.
"The girl we hired hasn't gotten her test back. Another one's HIV test is clean but not he STD one.
The day was cancelled. Travis, although a paid production manager, felt calling the press wasn't important.
Knowing it took me a lot of strength to get up and get there, Travis packed me a bowl. I sat in his car and smoked it. There was trash everywhere.
What an awesome on the set piece, ain't it?