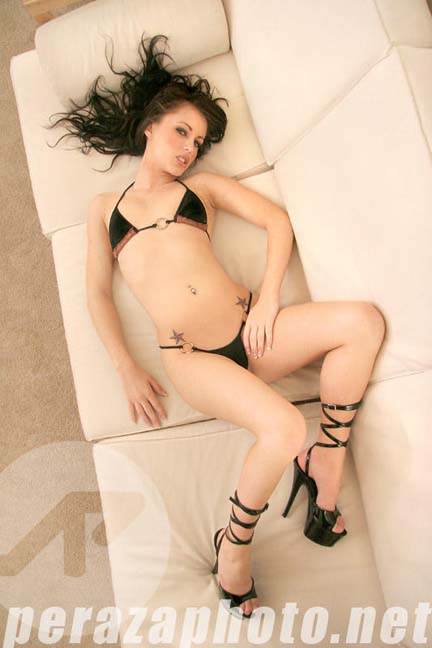 Fayner Posts: Anyone besides me happen to catch Jenna Presley picketing outside the Albertson's market in Woodland Hills yesterday? I didn't think so.
Jenna's beef was with the uniforms employees of the market have to wear while working.
"They don't even fucking match!" she yelled. "I for one think a pleasant shopping experience begins with the staff's appearance, and the motherfuckers who picked out the uniforms are either color blind or just stupid!"
Jenna's sign, which she waved all day to passing shoppers read LEARN TO DRESS.
A man feeling badly for Presley bought her a Pepsi. She drank it.