I GUESS NOW WE DON'T HAVE TO SEND THEM THOSE LAXATIVE-CHIP COOKIES WE BAKED!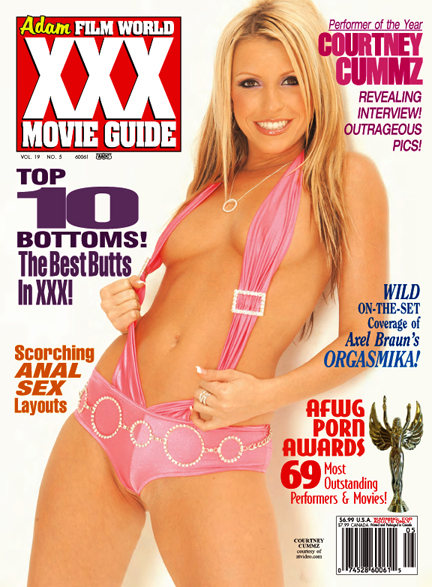 Well, Boy Howdy! Ain't we just a ball of excitement after hearing that respected adult magazine Adam Film World recently voted Defiance Films Best New Porn Company in their current issue.
So thrilled we were that we sent Fayner out to stand outside the Fantastic Sam's in Woodland Hills to get one local citizen's reaction to this glorious news as he passed by.
"Sir," Fayner said, "I just wanted to let you know that Adam Film World has just voted Defiance Films the Best New Company!"
"Good for you," he replied. "Was it stiff competition?"
"You could say that."
"What kind of movies do you make?"
"Porn."
"Really?"
"Yes."
"Leave me alone," he said, walking away.
Well, even if that old geezer wasn't impressed by this glowing reward, we are. That guy looked like a Vivid fan anyway.
Go out and pick up the latest copy of Adam Film World today. Or tomorrow. We're not sure when it hits the stands.
And thanks to everyone who voted for us. We really appreciate your support.