This weeks trip down memory lane brings us KIRA EGGERS!!!! What a hottie!
To go back into the archives and revisit your favorite stars, click here
Kira Eggers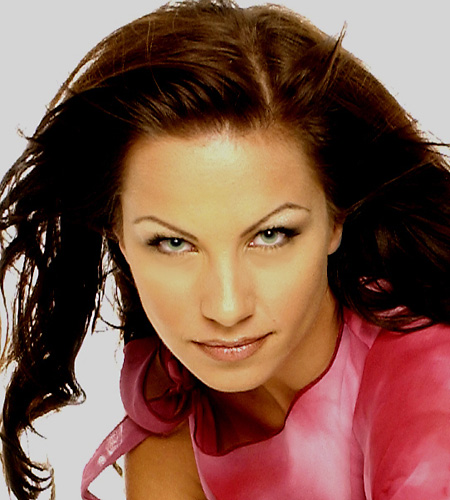 July 27, 2000:
On Wednesday, I posted photos I'd received from the latest AVN Expo. Many of the photos starred Danish nude model Kira Eggers. It turns out that they were from her private camera and that she strongly objected to them appearing on my site. I have since removed them.
Kira Eggers writes Luke: Ok. Now i recieve mails from people, telling me its great, that im doing movies now..fantastic…but im not!!! Why on earth do you publish my private fotos on your website?? How degrading is that??
Im a god d… editor on a damn field trip to Vegas, and now in splattered out on you extremely shitty site. No wonder you have a bad reputation in this business. And half the people's names wrong ( or you dont have them)….because its not your pictures!!!
Jesus, would you get a damn life of your own, then it would be so interesting digging into others. And with a little respect for yourself, and others, use your own pics instead of stealing others. The least thing you could do was ask. But maybe youre used to being around people who dont give a fuck about who they take a load on. Im not. Im obviously not as fucked up in the head as you are. Actually, i do care, also i care about the people in the photos, some of them happens to be my friends.
Do you know who i am?? No, you dont actually, and i would like for you not to give out the impression that you do, because a lowlife pathetic piece of sorry dick like you is NOT in my category…got that?
I hope i never see your face for real, because i hate having my day ruined by throw ups and illness! Sorry im not as careless as you, sorry im more human. Sorry that i like hanging around fun people…that are fun enough to give my pictures to you. Stupid, very stupid and not very thoughtful. Too bad i trust the wrong people sometimes. But again: I'd rather not be a spoiled human being, cold and shameless. I will still trust people and be nice, thats how i was brought up.
I assume you dont know the feeling.
I suggest you get those pics out of there, otherwise, get busy building another site. You will hate me for the rest of my life, if you dont. Kira
Luke: Someone sent me the photos to publish on my site. That happens all the time. I had no idea they were your private photos and that you would object to the publishing of them. Since you do object, I will take them down.
You're right. I have no idea who you are.
Shawn: You shouldn't consider her a Danish celebrity. More publicly known as braindead. She has been Stripper of the Ýear in Denmark, and is known through a docu-soap TV-Show about strippers and for filling the bimbo-role in a radiotalkshow. http://www.kiraeggers.dk/ is her unofficial fansite with some interesting pictures of her. She has in the media claimed that she does not do porn. Holding a hard cock or having it between her tits while a photographer shoots his roll of film apparently isn't porn to her. She is "editor" of danish Yahoo-ripoff site, Jubii's erotic section http://kanal.jubii.dk/erotik/
John writes: Hey Kira, screw yourself you dumb cunt. You're a freakin' cry baby. Who gives a shit about you or your pictures?
Concerned advises: Regarding the grouchy Ms. Eggers and her rude response to your innocent posting of her porn convention photos. I too had no idea of who she was so I did a little snooping and discovered that Kira Eggers is some sort of Danish "celebrity." She apparently hosts some sort of TV program in Denmark. Well, no wonder she was so enraged by the posting of those fully clothed photos of her on a porn gossip site! Exposure like this could ruin her wholesome TV image, or could it?
A little further searching revealed copious amounts of other photos of the supposedly porn media shy Ms. Eggers.
I encourage all of lukeford.com's cyber citizens to go to http://home5.inet.tele.dk/mortent/index2.html to luridly gape at 75 different photos of Kira's beautiful full breasts, firm rounded buttocks, and luscious looking vagina. Kira! My penis salutes you!
ps My personal favorite is photo # 50. Va-Va-Va-Voom!
Amused writes: So this Kira chick is from Denmark? That explains her appalling ignorance. She is apparently unaware that the entirety of the United States media is actually controlled by a small Jewish cabal headed up by, none other than, Luke Ford. Bitch, if you ever want to crossover to any form of American success you had better apologize to Luke now! I vote for photo # 33 as the sexiest Kira twat shot.
Kira-phile writes: Help! I am now hopelessly smitten with the sensual Danish erotic superstar, Kira Eggert! I am in the process of composing a heart felt letter of pure devotion to my new Danish honey and I require the help of the entire lf.com community. Does anybody know how to say "I yearn to spit lovingly into your beautifully dilated anus." in Danish? Thanks. Also check out this hot Kira nudie site at http://hjem.get2net.dk/olsen/kira/main.htm
Brian Kushner writes: If that chick is an editor I'd love to see what she's editing… She sounds like a real CUNT…IF she wrote me that email I'd leave the pictures up there forever. Fuck that bitch…
Luke: I surfed to http://www.mysterri.com/Models/Female/female.html and read this quote from Kira: ""I am 25 now, and i would like to do more with my life, so i dont end up like a worn out girl with lost ambitions! I love to work as a model. I excersise everyday, which makes me feel so much better and confident. I am a very happy individual, and have a possitive attitude towards new challenges, thats how all my dreams came true…."
Also on the site: sizes: 34-24-34 height:5.3 weight:54kg dress size: small/ medium shoe size: 7.5/ 8.5 Available for: fashion, lingerie, bikini, nude,softcore girl/girl or single, no porn.
Current occupation: model, and editor for a IT portal in Denmark, called Jubbi, for a channel that deals with erotic related stuff.
Hobbies: horseback riding(over 20 years), shooting, dancing, family&friends, working out(everyday), gardening and travel
Kira Eggers Replies To Her Critics
Kira Eggers writes Luke Sunday: Why dont you get your facts straight for once in your "career??" I do not host a tv show…
And yes, im a cunt and im proud of it.. If i wasnt, i wouldnt have achieved anything in this life.. Like " Johnny boy" who commented on me.
Thanks for the compliments…keep it coming.
Ohh, by the way..why dont you paste this and put in on your site..
Small ego-small pecker. Tough shit, huh?? Kira
The Secret Of Success
Amused writes: So now we know the secret of Kira's success, "… I'm a cunt and I'm proud of it … If I wasn't, I wouldn't have achieved anything in this life … " Luke, why don't you try being more "cuntish" and see if that helps propel you to level of stardom that Ms. Eggers enjoys.
BTW if her main accomplishments are moderating a website with sexual content and hosting a web radio show then you have already equaled her celebrity status. You will have to play catch up on the being photographed with a cock between your tits though.
Remember: THINK CUNT!
Luke writes Kira: I do have a small ego and a small pecker. Any ideas on how I can enlarge both?
By the way, I think you're very beautiful. Not how I pictured a Dane.
What does your job as an editor entail?
Kira writes back: NOW you ask why dont you check it out?? www.jubii.dk
You might set off some time to read it, it will probably take you the rest of the day… Enjoy. Kira
And this also..this im very proud of! http://welcome.to/rodnik-aarhus Kira
Ps. Please pay a notice to the little mermaid, they made that from Jenna Jameson.
Junior Reporter Curious details: Here's the scoop on Ms. Eggers. It appears that she is the editor of the erotic content side of a Danish Yahoo-like site called "Jubii" ( pronounced JEW – BE . . . hmmm . . . could she BE a JEW?). The site is decorated with cute little Betty Boop style cartoons of the cranky Ms. Eggers, no doubt, to appeal to her younger fans. The site has some recent photos of Kira and various American porners in Hollywood!
Actually, the first article leads off with a photo of a very psychotic looking Randy Spears holding up a t-shirt he has autographed to Kira. The article has all of porn's usual subjects named: Michael Raven, Sydney Steele, Katja Kean, Terri Summer, Michael J. Coxx, Nic Kramer … and also includes behind the scenes hard-core photos of an actual porn shoot. For some stupid reason the entire article is written in Danish! But from what I am able to glean from this article she appears to be a Danish version of a (gulp) Luke Ford!?!
You two crazy kids should stop bickering and join forces. You could be her LA porn industry corespondent and she could provide you with non-pornographic nude photos of herself holding erections. That's what I call a win-win compromise. Make peace you two! Click here: Jubii Kanal – Erotik
ps The second link is a Russian site that appears to be a travel's guide to Copenhagen. I could not pick out Kira's name anywhere in the Russian text so it must have skipped the local strip club scene. Sorry Kira. 🙁
We Love Kira
Sin City contract girl Katja Kean writes: Hey guys.. About the Kira issue..
We are actually a lot of people who do like her for her way of standing up to herself, and maintaining a VERY good reputation all over Scandinavia. Obviously, she is offended by the way Luke comes across on his own site, by showing pictures that she wasnt aware of he had. She is nobody in America, and thats how she wants it. And from what we know she think its is a bit surrealistic to find her own fotos on Lukes site, knowing she has nothing to do with him or anyone else in your country. She is a very open and honest person, and she is actually a bit surprised and amused from what we know, because you guys( who manage to start all this ) really bother with her. We have to agree, it is rather amusing..
Danish mentality is not the same as americans. And she does her job in an honest way.. she doesnt bother with people that dont bother with her. Luke, you did, ( do all the time it seems ) and she is in every way in her right mind to object to the fact, that you publish things, ( lies, untrue stories etc. ) that she hasnt had a saying in. Know this, she deals very well with the press in Scandinavia, and they love her for always giving them what they want. She is in every tabloid mag about once a week, not because she wants it, but because the danish people wants it…she sells. She has more than 50.000 viewing her site every day, and that is on a danish web! Why? Because everybody loves her here. She go out of her way for fans and we her friends always find support and comfort in her house and her company! She is always smiling, joking around, friendly ( believe it or not) and caring.She is the one every one turns to for support, because she is sincere. She also dont want to piss people off, so she do not take advantage of people. Not a single bad word on her articles from Vegas about any one.
She is far from a Luke look alike. It is fun reading her stuff, because she has a great sense of humor. She has not put anyone down or gotten personal with the pornstars on her sites. She isnt harming any one. Knowing her, she is very sarcastic, and i think you over there dont know her well enough to see. NOTICE: i laughed when i saw she put a russian link to your site!! That is again one of her silly stunts. And you guys ate it raw! In case you want to know: That site is not hers or danish..Russian. I cant read it, nor can she, i believe…
If you dont find it funny that you guys are getting all uptight about her and actually take it seriously enough to put it here, then it must only be because you have nothing better to do. She doesnt do porn, she has done some hardcore layouts 5 years back. She quit this business a long time ago, unless something is tempting enough. Thats why people respect her… She quit when she was on top as the best and highest paid dancer ever in this country. And has started her education as a veterinarian! She doesnt have a official website, these sites people put out on their own, nothing that she is involved in. She lives a normal down to earth life here in Denmark, casual friends, none of them has been in this industry, and that keeps her down to earth. She has done loads of charity for animals and children. Her biggest fans are 5th graders!! Her site is visited by all ages, though.
By all means, that should tell you she has an appearance that reaches a lot of people. She deserves the best, and she actually got it. She is a happy individual who achieved every goal she had. Why dont you guys move on with your life and just appreciate that some one actually made it in this business with proudness and success. She moved on from being a nude model…hardcore softcore, to be the favorite pet of this country. Not a lot of people manage that. Kira, dont forget we love you here in you country, and that is all you will ever need. Dont mind these pricks, just mind us, your horse, work and family!! Sincerely, Your friends and your co-workers.
Kira writes Sunday 4PM (PST): Hey Luke… It is tempting to say that you guys are busy bitching at me while im over here, where nobody really cares!! Im not a personality in your country ( nor want to be, seeing how you guys deal with issues that are none of your business. )
Johhny boy said: Who cares about your pictures. I guess someone did, since it ended up here in the first place. Thanks again for adding trafic to my site!
You probably shouldnt be judging my site since you dont read the language. Many times in this debate, a lot of wrong phrases has been in use.. None of what has been mentioned is actually true..but ohh well, if it doesnt take more than that to get your attention.
The facts aren't realistic either.. Never won any prices in Denmark, Jubii isnt a copy of Yahoo, my site isnt like yours, Luke.
And no, it doesnt ruin my reputation having done what i have.. It gained popularity, which makes it easy to take my education in peace, have enough money to do what i please, and have a secure life in little Denmark. You should try it.
To the pathetic people : I rest my case and let you guys bitch about me, and have fun surfing the net for someone who means nothing to you..me…
And also try and do something good for yourself in the future, that would help you in the search of something more important than be Lukes hang arounds.. It says more about your iq, im afraid.
And for you Luke, have you heard of bad karma??
And another thing Luke.. It is a low and cheap way of running a site, it is such bad journalism. Amateur, that is probably the right word. Strange, weird Luke.. most of all i feel sorry for you.
You Guys Are All Losers
Luke: So what sort of people do you think read LukeFord.com every day and write in?
Kira replies: Well since im not writing you, but ALL of you, Then i think it is people who have nothing in their lives but negativity, so i guess your site is a good place to get rid of bad vibes.
I believe it is very sad, that of all people you could bother with, you choose me. I never undestood your kind. Quite frankly, people around here are very friendly and down to earth, and never have i experienced such a low form of communication. It is amazing that people get off on trashing some one they dont know??For no reason that is. I had my reasons to be angry with you. And it was a personal issue. I contacted you directly because you were the problem, but yet it is all your hang arounds i am being confronted by? That way you wont have to take a stand i guess. It is not clear to me, what they have to do with the fact that YOU crossed MY limits? It was between you and i.. I have seen your site before, and i was intimidated by the fact that the only reason your viewers are here are to wait for the next to drop in, so they can get rid of their bitterness. I could actually care less who has those pictures, but i didnt want YOU to have them on your site, because i dont agree with your way of running it. If you to me, were realistic and honest, it would have been different. It is nothing but trash here, and every one has nothing interesting to say. Dont forget, you got me involved, not the other way around.
Luke: Kira, could I interview you by phone?
Kira: No, but i can tell you a good place where you can get eletrochok including the therapy you need. You have got to be drugged out.
Luke: Great, where?
Kira: Im leaving your circus.. Great performance. Maybe next year you added even more abes to your show. See you then. Kira
Luke: That comment about "abes." Was it anti-Semitic, referring to the Abrahams and other Jews that populate my site?
Kira: …..dumrianer, æsler, lus, or whatever creatures you prefer..
Curious writes: Luke, Guess what? I corresponded this morning with the Danish editor of Jubii – Erotik, Miss Kira Eggers and I must tell you and all of lukeford.com that she was very cool. I sent her a joking email yesterday saying that she was a very rude person. This morning to my surprise I received a response. Her email was not very friendly. I responded back with an apology and she returned with a very warm response.
For the record she impressed me as a very warm, intelligent and motivated young lady. Shockingly she shares a lot of the same opinions as you concerning pornography and society. I think that you should extend an olive branch across the Atlantic to the charming Ms. Eggers. Who knows maybe a friendship can blossom out of this?
ps I knew you wouldn't mind so I sent her your infamous skinny dipping photo to run on her site. She loved it!
11/1/00
Yankel writes: She is dating the basplayer, Evil Jared from American band Bloodhoundgang, you know the song 'the bad touch' where they sing about the discovery channel and mammals. They are dating and she has been touring with him. Last they were seen in germany to a big award show there. they hooked up in Denmark when a tabloid did a meet and greet.The rumour says that she looked down his pants backstage at the concert in Denmark, and said 'this is good , i' ll take it!!' Someone took a picture of it, and it is currently on the cover of a danish tabloid. I think the picture is inside.
She was also the runner up for a PAGE 3 contest. Do you know what that is? It is the newspaper the Sun in England, the readers voted and she was second. out of six girls.
Ohhh, by the way, she used to date a famous boxer and a songwriter from the danish band aqua.You dont know them im sure. it is in a another tabloid, that she is best pals with his other ex girlfriend, and they show a picture where they are hugging and fondling eachothers boobies at this release party event.
1/22/01
I did an interview with Danish radio personality Rasmus Poulsen Sunday morning about Danish stripper Kira Eggers. Listen here to my conversation with Rasmus.
Humble writes: "Dear Mr. Poulsen: That whole episode was a terrible mistake. I was an absolute jerk to Ms. Eggers and have apologized for my unkind comments. The story in short was this: someone anonymously sent Luke Ford some of Ms. Eggers stolen photographs, Mr. Ford published them, Ms. Eggers fired off a very angry letter to Mr. Ford, and I was stunned at her harsh reaction to an innocent mistake and subsequently wrote a horribly mean response. Later I emailed Ms. Eggers directly to tell her that she had overreacted on lukeford.com and I came to find her very charming and intelligent and even struck up a friendly correspondence with her. I have even published letters to Ms. Eggers on Jubii's message board. If your journalistic intent is to have me ridicule Ms. Eggers you can forget it. I consider her a friend and would never do it. She's a terrific person."
Rasmus writes Humble: "Yes Kira is very nice. I just talked to her on the phone. So far she doesn't want to be a part of my story. She did not object to me doing the story though. Just said that she didn't want any part of it, because she disagrees so much with Luke's way of doing his thing. But she said that she would think about it and drop me a mail if she wants to speak her mind on the radio. I told her what I wanted to do with you and she didn't comment on that."
1/26/01
From this Danish website:
det er ikke nemt at begå sig i pornoindustrien. Og slet ikke for den danske stripper Kira, der blev ked af det, da en række af hendes private billeder dukkede op på et amerikansk website.
Luke Ford er en gammel gris. Han lever af at følge med i pornoindustrien og får dagligt tilsendt stakkevis af billeder fra pornoverdenen. Han skriver om det på sit populære website LukeFord.com hvor han lægger alt materialet ud. Efter en pornomesse i Las Vegas modtog Luke endnu en stak billeder. Deraf en række med danske Kira Eggers. Kira der i øvrigt er redaktør på Jubii Erotik var ikke begejstret. Lyt med her
Luke Ford er en mand, der aldrig forsømmer muligheden for indhold til sit website. Da Rasmus fra Kronometer havde lavet interviewet med ham lagde han det uredigerede interview ud – det kan du høre her hvor du også kan nærlæse alle detaljerne om Kira-miseren.
It isn't easy being in the adult-industri. And especially not for the danish stripper Kira, who got upset, when a number of her private pictures ended up at an american website. Luke Ford is an old pig. He lives by folowing the adultindustri and is daily send loads of pictures from the pornworld. He writes about it at his populare webstie LukeFord.com, where he uploads all material. After a pornconvention in Las Vegas, Luke recieved a lot of pictures. One of which was of danish Kira Eggers. Kira, who by the way, is the editor of Jubii Erotics, was not pleased. Listen to this