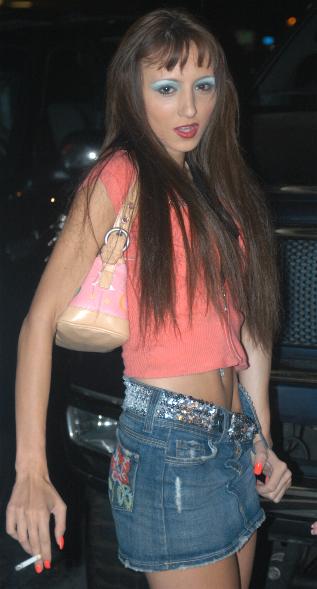 DOES THIS LOOK LIKE THE FACE AND BODY OF A HOMELESS CRACKHEAD????
Fayner Posts: Industry make up artist Ellie called me up in a roar.
"People think I'm associated with this junkie just 'cause she lives at my place!" she said. "So I kicked her ass to the curb!"
Apparently, with the help of Nadia Nyce, all of Tiffany's shit, including what was probably a flea-ridden mattress, was thrown into the street following Ellie's decision to dispose of the troublesome whore.
Nadia may or may not have driven over some of her possessions with a car.
Ellie now wishes to be spared any and all association with Tiffany Holliday, mostly because she's a fucking CRACK HEAD!!!!!!!!!!!!!
That is all.