PORNO STUD/ASSKICKING MADMAN AARON BRINK AKA DICK DELAWARE TO BATTLE OCTOBER 29TH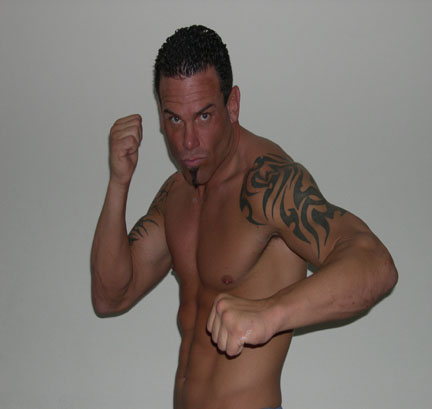 Fayner Posts: Got word from Tyler Durden that the menace to society Aaron Brink will once again be entering the ring for an all-out brawl on October 29th in the Biggest Little City in the World, Reno, Nevada, at the King of the Cage held at the Silver Legacy.
FAYNER: Who are you fighting and how much money if you win?
BRINK: I'm fighting Richard Montoya for $12,500.
FAYNER: (lying) I know about that guy. He's tough.
BRINK: Yeah?
FAYNER: No.
BRINK: It's my first fight as a light-heavyweight.
FAYNER: (boldly) Smart move. You have been getting your ass beat as a heavyweight.
BRINK: Do you want to die?
FAYNER: No thank you. How has your quest to impregnate a Mexican chick been going?
BRINK: Still working on it. I did a scene recently with Madeline Marks and I tried to cum inside her, but it didn't happen. I asked her afterwards if I could fuck her off-screen and blow one in her and she said yes, although it hasn't happened yet.
FAYNER: Keep at it, okay? The odds are in your favor that one day you will get a Mexican gal pregnant.
BRINK: Thanks.