Our clients won tons of awards during awards season (and presented a few too) and have been featured in many mainstream publications, including Amberly Rothfield being interviewed for Hustler twice. We've been a little busy with all that, so it's been a minute since we posted on our blog.
We are known for scoring our clients mainstream coverage. So it makes perfect sense that our first post of 2020 is all about Larkin Love being spotlighted by Cosmo UK in a new article about the adult industry and #meetoo.
"Why Did We Ignore Porn's #MeToo?' by Cosmo UK writer Catronia Innes uncovers how the industry's biggest stars have been speaking out for years, but no one is listening. As a caveat, Innes does preface that most of what happens on set is consensual, although this article looks into what's not. The piece touches on James Deen's work and personal relationships with Amber Rayne and Stoya, as well as an unnamed adult star. Innes also covers boundaries, the importance of agents, and what you can expect to make as an adult star.
Larkin's comments in the article are incredibly insightful. She discusses her time as a mainstream adult performer and models facing economic pressures who comply to get a shoot done, as well as taking her career into her own hands and producing content for multiple platforms.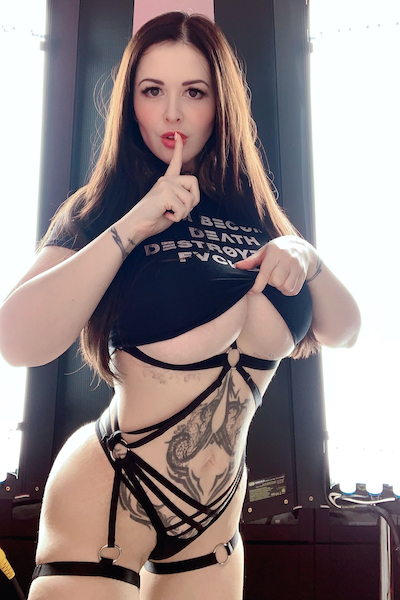 Read the article in its entirety at cosmopolitan.com/uk/reports/a30806689/james-deen-porn-me-too.