NORTH RICHLAND HILLS, Tex. – Former Yankees and Cubs outfielder Mel Hall has been charged with sexually assaulting two girls in 1998 and 1999 when he was coaching them on a select basketball team.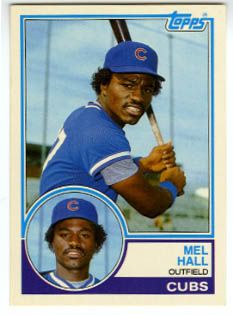 The 46-year-old Hall was released from jail Friday on $35,000 bail. He was arrested the previous day on charges of sexual assault of a child under 17 and aggravated sexual assault of a child under 14, police said yesterday. The second charge carries a possible life sentence because of the age of the alleged victim.
When Hall was arrested, there was also an unrelated outstanding warrant on a theft charge, police said.
Hall could not be reached for comment by The Associated Press yesterday. Several phone numbers listed in his name were incorrect or disconnected.
Police said they are looking for other possible victims because Hall was a girls basketball coach and organized a baseball camp in the area.
Hall played in the majors from 1981 to 1992 and again in 1996 for the Cubs, Indians, Yankees and Giants. He hit .276 with 134 home runs and 620 RBI in his career.