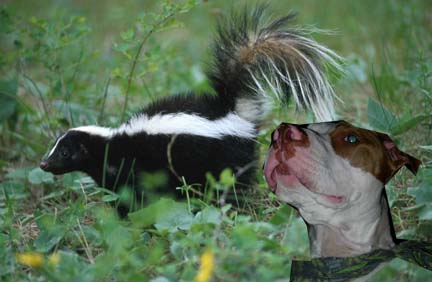 "ASSISTANT" EDITOR'S NOTE: I KNOW IN SITUATIONS LIKE THIS TR SEEMS TO ALWAYS GET FACTS WRONG – THINGS SUCH AS WHO COMES UP WITH "HER" GREAT IDEAS AND WHO DOES ALL THE WORK – AND I SENSED THAT WHILE THE FOLLOWING EVENTS HAPPENED SHE WAS BELIEVING HER ROLE IN IT WAS MAJOR AND THAT SHE PLANNED TO WRITE ON THIS SITE HOW SHE SAVED THE DAY.
I AM HERE TO GIVE YOU THE TRUTH, I CAN'T WAIT TO READ WHAT SHE HAS TO SAY
Fayner Posts: Taylor and I were leaving her house Saturday night to go to Kaylani's birthday in Hollywood. In the hallway outside her "office" I smelled something horrible.
I thought it was me.
It wasn't.
I then thought it was just some awful chemical sprayed on some blow that I hoovered which was still lurking inside my nasal passage or what is left of it.
When TR noticed it too, I knew that couldn't be it. She outgrew childish things like hard drugs long ago.
"It smells like old chinese food!" I suggested.
Strike three.
"Naw, dawg, it's just these Kush joints! Holla, let's roll!"
We left.
Came back around two, it was worse than before. The dogs, after saying hello to me 'cause they like me better, busted into the bathroom where she was pissing and said hello.
"It's Bandit!" she screamed. "I think he got sprayed by a skunk!"
For once, TR was smarter than me. It didn't last long.
"Do something!" she barked.
So I checked the internet to see what modern treatment has been invented since the well-known tomato juice remedy. Maybe something a bit cleaner, perhaps?
Seems mixing hydrogen peroxide, baking soda and dish washing soap does the trick better than anything.
"Peroxide, no, but I got rubbing alcohol."
"It's not the same thing, Taylor. Baking soda?"
"What do I look like, a crackhead? Where's yours?
So we went to the proven tomato juice method.
"I got tomato sauce and tomato paste. They'll work!"
"How 'bout tomato soup?"
"Hell, ya!" She opened some cans.
"Toss them in the blender," I ordered.
"That's stupid. Why would you do that?"
"Cambells tomato soup from the can is lumpy and more of a solid than a liquid which they recommend."
In the blender it went, along with some soap, and then into the tub Bandit went.
"Get some gloves or a plastic bag for your hand," I ordered.
"Good idea. Here."
"I'm not doing it. It's your dog."
"Fine."
Two seconds later she hands me the plastic bag.
"Here," she again said, this time with the eyes of a lost puppy. "Please?"
Like the bitch that I am I agreed. I did all the work. It took a damn long time if you ask me, but I guess any amount of time pouring and then rubbing tomato soup all over a healthy Pit Bull with plenty of chomping power in a tub is too long for me. Every moment or so TR says something to the effect of, "I'm such a good mommy!" as she sat there watching me do the above-formentioned task to her Pit Bull. I had enough.
"That's it. You do the rest."
"C'mon dawg, I'll give you a bunch of weed!"
Bitch that I am, I did it. It was more for the weed and helping my buddy Bandit than it was for TR.
Later, she came and gave me a handful of weed. Then took a bunch, packed it and smoked it, leaving me with pretty much nothing more than hands that smell like tomato soup, a bowl of weed and an angry canine with vengence on his breath.
Sweet.
Today she sprayed Fabreeze on Bandit to cover up what remains of the stink and cleaned everything that he walked on.
My guess is that TR will say she did all the work and deserves all the credit. We'll see soon enough if I am right.
(Oh, boy, that story was a big waste of time for all of us. Sorry.)