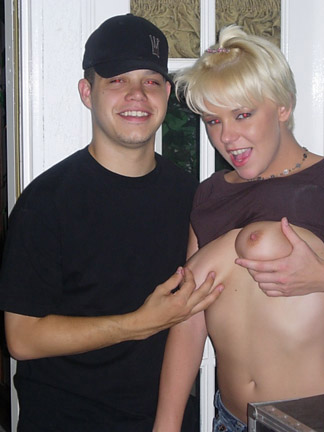 Fayner Posts: We reported the other day about the possibilty of Winston Burbank now dating porno slut Missy Monroe based solely on the fact that this picture above shows that it is possible that the two of them are dating. We believe this is true which is why we didn't even bother calling up either of them and verifying our claim.
Apparently Winston's old girlfriend, seen above, who is in fact a vacuum cleaner that dresses like a hooker, has yet to admit their love affair is over and when she checked LukeFord.com the other morning like she does every morning she saw what we posted about him and Missy.
She is pissed. I told her where Missy lives…I had to.
The vacuum cleaner is on her way to Missy's house to beat her with her hose. I tried calling Missy and warning her but her phone is busy.
Pray for Missy. And then for Winston, 'cause she's going after him as soon a s Missy is good and dead…