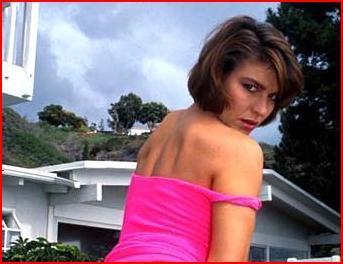 Fayner Posts: First off, this dude sent this to me and not TR, so that right there had me all befogged to begin with. Then the guy starts talking about Cassidey (but spelled without the e) and how great her big ass is when she does anal. That made me think about Cassidey naked and banging her ass, which sucked because she is my friend and friends don't do that is what I'm told over and over again by every chick in the business.
Seems he's talking about another Cassidy, one with a big ass ripe for anal acrobatics.
I guess now that I basically ran through the dudes email there ain't no reason for you to even read it. You're lucky.
Dear Taylor Rain,

I don't know why you're on the Luke Ford site, but being a female, I'm sure you know that females want big boobs – or big butts. Could you tell Mr. Ford to make sure that big butt Cassidy is in more videos. Her best movie was "Buttman vs buttwoman" but in some movies I saw the reactions to her butt from other actors (& even an actress said, "My what a great ass").
1. Tina Shaw – British actress/model/page 3 girl
2. Cassidy – Irish-heritage early 90's pornstar
1. I heard that Tina Shaw did a pictoral in Playboy in the mid to late 80's. Could you tell me which issue it pecifically was? So I can buy it.
2. Both have big butts. You can see the audiences reaction to Tina's in the movie "Split Second". See imdb
3. NO SITE lists Cassidy as having been in the movie "Homegrown Video 500". Yet, she is. I saw it. (& I used to be founder of the Yahoo Cassidy Fan Club).
4. How about more Irish/British women? & big butts?
Thanks,
Tony