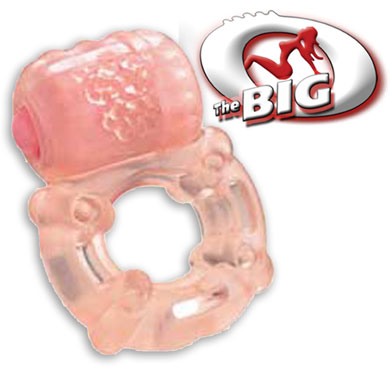 Fayner Posts: PR Guy Brian Gross sent me a sample one of these things above and asked me if I'd review it for him. I wasn't planning on doing it until he said "please." No one says "please" anymore. I felt testing this thing was the only thing to do.
So I had a rough weekend. I won't go into details 'cause I'm like a broken record and you already know what my weekend consisted of.
So this afternoon I decided to try this thing out despite my poor health and fleeting dedication to anything that isn't on a plate.
I stretched the thing out to get it around my feeble manhood. For once I felt like I was packing something in my pants worthy of showing old ladies in the Ralphs's parking lot.
That was the last thing I remember. I passed out. Hard. For hours. And when I woke up I was laying in bed naked with a sex toy choking my flaccidness. I decided to hold off on the experiment until another day when hopefully I won't be in the shape I was in this afternoon.
Learn more about this @ www.omazingring.com. If your questions are still not answered there email Brian @ brian@bsgpr.com