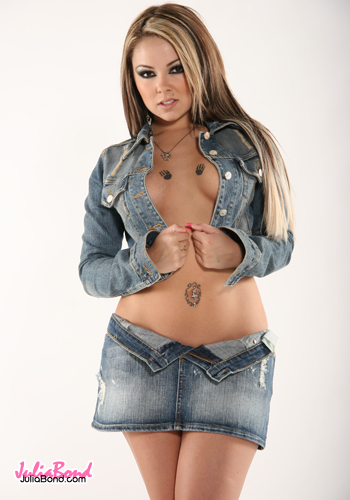 Fayner Posts: My brain, once a semi-working machine of decent quality, has now become something much worse, pretty much like Homer Simpson telling Marge, "My mind is going a mile a minute" while inside his head a monkey picks fleas off another monkey's back.
Anyway, while writing about Tyler's birthday yesterday and how some of the hosts were no-shows I happened to write that Julia Bond flaked on the event. The thing is, I've never even heard of Julia Bond before and was thinking of Jezebelle Bond who was not there. Then Tyler told me I made a mistake, which I began correcting by first getting a photo of Jezebelle Bond to post with the story. Now I know they are two different people all together.
Julia Bond dates DJ Fingaz, who spun records at Tyler's party. Here he is with Julia and headphones. Because of my mistake I offer both of their web sites for your viewing pleasure www.juliabond.com and www.djfingaz.com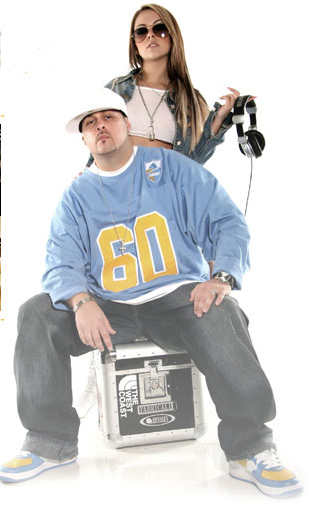 am i forgiven?