Writer-Director Tristan Taormino Joins Vivid Entertainment; Will Head New Vivid-Ed Imprint and Direct New Line
from CNN Marketwire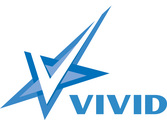 LOS ANGELES, CA — (MARKET WIRE) – Writer and director Tristan Taormino has joined Vivid Entertainment and will be involved in two major projects simultaneously. She will head an innovative imprint called "Vivid-Ed" that will produce a new breed of instructional movies and she will direct a new line of reality videos for Vivid.
"Tristan is one of the bright talents to come into the adult business in this generation. We are thrilled that we'll be able to have her fresh perspective on two very exciting new projects simultaneously," said Steven Hirsch, co-founder and co-chairman of Vivid Entertainment.
Taormino, the author of the best-selling books "Down and Dirty Sex Secrets" and "True Lust: Adventures in Sex, Porn and Perversion," will direct the first two titles in the Vivid-Ed series and will bring in other directors for the second and third productions in the first year.
"I plan to combine education and information with entertainment and arousal," says Taormino. "It's all about teaching people techniques and inspiring them to want to practice what they learned right away! We will appeal to couples looking to improve their sex lives and be more adventurous. The films will feature attractive, intelligent real-life people as well as articulate, exemplary adult performers. With Vivid-Ed we have a chance to inform, educate and get someone off simultaneously. This definitely will not be your father's sex ed tape."
Much of the inspiration for the Vivid-Ed project comes from sex workshops Taormino has been teaching around the world for the past eight years on subjects including safer sex, g-spot stimulation, erotic role-playing, and sex toys. "Plenty of men and women tell me that they love all-sex features so the focus of my Vivid work will be on fresh performers, hot, spontaneous sex, real chemistry and real orgasms for everyone. Couples already trust Vivid for erotic features, now they can count on Vivid for hot reality, too."
The niece of famed novelist Thomas Pynchon, Tristan Taormino grew up on Long Island and now lives in New York City, where she is a columnist for the Village Voice. She graduated Phi Beta Kappa in American Studies from Wesleyan University and is the author of three books and editor of 14 anthologies.
About Vivid:
Vivid Entertainment Group is the world's leading adult film company. Its "Vivid Girl" concept brings together top adult film stars who are signed to exclusive agreements styled on the old Hollywood contract star system which it pioneered in the adult entertainment industry. Vivid has wide brand-name awareness through films and licensing programs that extend to advertising, apparel, book publishing, virility supplements, condoms, snowboards, calendars, comic books and a variety of other products. For more information write rm@vivid.com.