Sexy Superstar Still Represented By Top Agency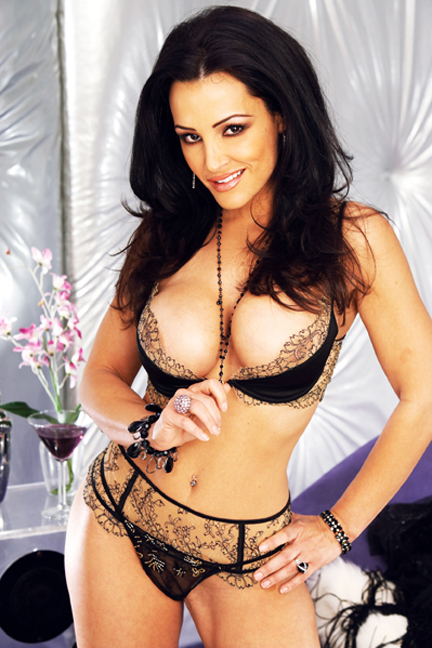 (Studio City, CA) Lisa Ann, who has been working for LA Direct Models since last September, has decided to leave her title of agent behind for now and return to what she loves best, performing.
"Working as an agent at LA Direct Models has been extremely exciting.  When I first came to meet Derek, I had no intention of shooting or getting back in the business, I actually held out for four months until I was asked to shoot a boy girl for Suze Randall.  We booked it and I loved it!" explained Lisa Ann.  "After a couple of weeks of Derek's tenacity about putting up some of the pictures from the shoot on the LA Direct site, we did and I knew then, that I would no longer be able to resist the temptation of shooting or feature dancing once again."
Lisa Ann was right, last week at Rouge she danced for the first time in over a year and performed to an awestruck audience.  Her solo act combined showmanship, grace, style and experience that you just don't see that often and is why demand for her performances in front of the camera are flourishing.
LA Direct owner Derek Hay responded to the departure by saying, "Lisa Ann has been a wonderful breath of fresh air at LA Direct and we are sorry to see her go, but since I persuaded her to relocate to Studio City, I guess we will still be seeing her pretty often."
The sexy superstar will continue to be represented by the top talent agency and looks forward to getting back to her roots as a performer in front of the camera and on stage.
Hay, who is delighted to continue working as Lisa Ann's agent said, "We have been blown away at the response and demand out there for Lisa Ann and fully understand why Lisa wants to take full advantage of that demand and move back into acting full time for a while."
Lisa Ann points out "I had a wonderful opportunity with Derek Hay and everyone at the office, but I can no longer look out the window and wonder
what I am missing.  I will be at the office whenever I can to bring coffees and laughs, but I will again be able to focus on my life as Lisa Ann, cut back on the extra responsibility and have some fun.  I do believe I owe a lot to Derek for reminding me I still have it, and also for teaching me what hard work really is!  I am just not ready for all that work yet when I can still play!  I would like to thank everyone at LA Direct Models for their warm welcome and continued friendships."
Robert Moran will take over for Lisa Ann and Derek is thrilled to have him on board. "We have been training Robert since he joined the company approximately two months ago to eventually move into an agent role at Direct and thought this comes somewhat sooner than we expected, we welcome him to move upwards and he is excited at the challenges this promotion will bring."
Lisa Ann is available for filming, photo shoots and feature dance dates and can be booked through LA Direct Models by contacting them at www.ladirectmodels.com
or by calling 818-752-5080.
LA Direct Model media inquiries may be directed to Janie Liszewski of High Profile Media at jj@highprofilemedia.com or 661-607-4891.