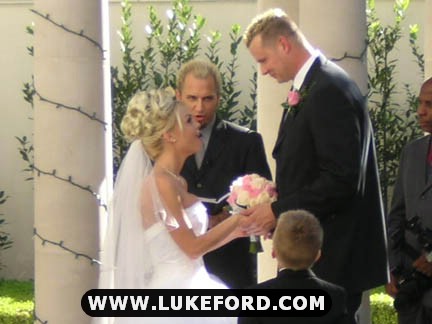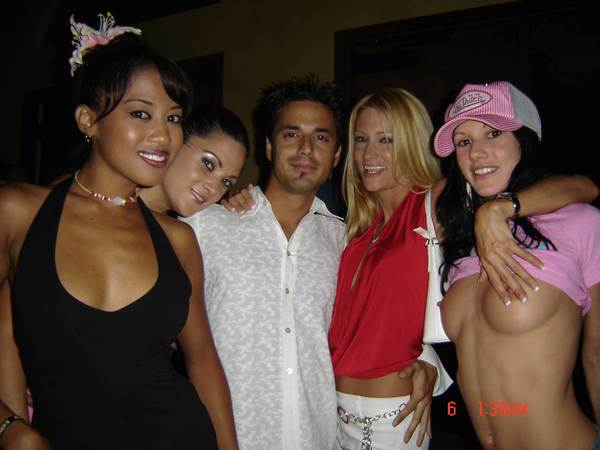 Brad Thomas & Craven MooreHead's 2006
2nd Annual
B I R T H D A Y B A S H
Montmartre Lounge – Day After Night Club –
Saturday The 4th of February 2006
THIS YEAR IS SIMPLE. IT'S OUR PARTY AND THAT MEANS IT' S GOING TO BE A RUCKUS. WE DID NOT HIRE ANY HOSTS THIS YEAR(BECAUSE THEY ARE ALL COMING ANYWAY, & WE DON'T WANT ANYONE TO FEEL LEFT OUT) OR ANYTHING FANCY EXPECT OUR 4 BEAUTIFUL DANCERS (WHICH ARE A STAPLE AT THIS EVENT EVERY YEAR). THIS IS THE ONE DAY OUT OF THE YEAR THAT IS ALL ABOUT US SO PLEASE COME OUT, SEE US AND GET LAMBASTED WITH EVERYONE ELSE!! CRAVEN & I WILL TAKING OVER THE VIP SECTION OF THE HOTTEST SATURDAY NIGHT IN TOWN, THE DAY AFTER Night Club!! BY THE END OF THE NIGHT WE WILL HAVE JUST TAKEN OVER THE ENTIRE CLUB IN A FIT OF CHAOS!! SO WITH THAT SAID HURRY UP AND MAKE YOUR RSVP NOW!! WE WOULD LOVE TO SEE U!!
NOTE: GUYS BRING LADIES. DON'T DARE WALK UP TO THAT DOOR WITH YOUR CREW OF DUDES OR I WILL HAVE CRAVEN PUMMEL YOU!! THAT IS MY ONLY BDAY REQUEST!!
Doors Open @ 10:00pm – Entrance in the Back –
Off Highland – Across the street from Renaissance Hotel
Limited VIP Bottle Tables available. I am saving a few VIP tables on either side of Mine & Craven's Table for any of our friends who would like to purchase one. We would like to have all our friends have every table in the house which can be done. Please let me know ASAP!!
SPECIAL GUEST DJ MIKE PALMERI THROWING DOWN SOME ASS SHAKING ROCK & ROLL & AND OF COURSE ALL THAT OTHER STUFF YOU LADIES LIKE TO DANCE TOO!!!!
The Day After is Located @ 6757 Hollywood Blvd
Enter in the Back!!
RSVP INSTRUCTIONS
Email Brad@intoxicateu.com
U can also call direct @ 818 515 3760